Hutchinson and Menzies latest to seal Lakeside 'Golden Tickets' at Welsh Open
Cameron Menzies and Kirsty Hutchinson added their names to the list of automatic qualifiers for the 2022 WDF World Championships after winning the Men's and Women's Welsh Open in Prestatyn this past weekend. Thibault Tricole doubled his 2021 title tally in the Men's Welsh Classic, while Beau Greaves found form to defend her title in the Women's Classic. Andrew Sinclair recaps the action.
Menzies whitewashes Hurrell to seal Lakeside return
Four years after his debut at 'The Home of World Darts', Scotland's Cameron Menzies will make a return to Lakeside in 2022 after defeating James Hurrell 6-0 to win the Welsh Open.
After giving an indication of his form in the weekend's earlier events, Menzies went through the gears on Sunday, dropping just six legs before the semi-finals.
British Open finalists Scott Marsh and Connor Scutt were among the beaten opponents in a run that saw Menzies post two ton-plus averages. He was pushed hardest in the semi-finals by WDF World No.1 Brian Raman, finding himself 2-0 down in the early going before edging it 5-4 courtesy of a 13-darter.
Former England international James Hurrell was expected to prove similarly tough opposition after beating the likes of Martyn Turner, 2020 World Champion Wayne Warren and England National Singles champion Neil Duff to reach his first ranking final since the 2017 Polish Masters.
However, he couldn't find a similar level against Menzies and went down without getting a leg on the board. For his part, Menzies averaged just over 91 and pockets £4,000 for winning his fifth career ranking title, as well as a potentially lucrative return to Lakeside.
Emotional Hutchinson pips Greaves to book Lakeside debut
Although many of the usual suspects on the women's circuit were otherwise engaged this past weekend, 95 players still lined up to try and secure the Welsh Open title and, more importantly, their Lakeside place.
Beau Greaves was just one of two players in the field to have already sealed their World Championship spot and entering the weekend she was looking to repeat her success of 2019, when she did the Open and Classic double in Prestatyn.
While she did make the final once again, her title winning streak in Wales ended at three events, with Durham's Kirsty Hutchinson defeating her 5-4 in a back-and-forth Open final to seal her Frimley Green debut.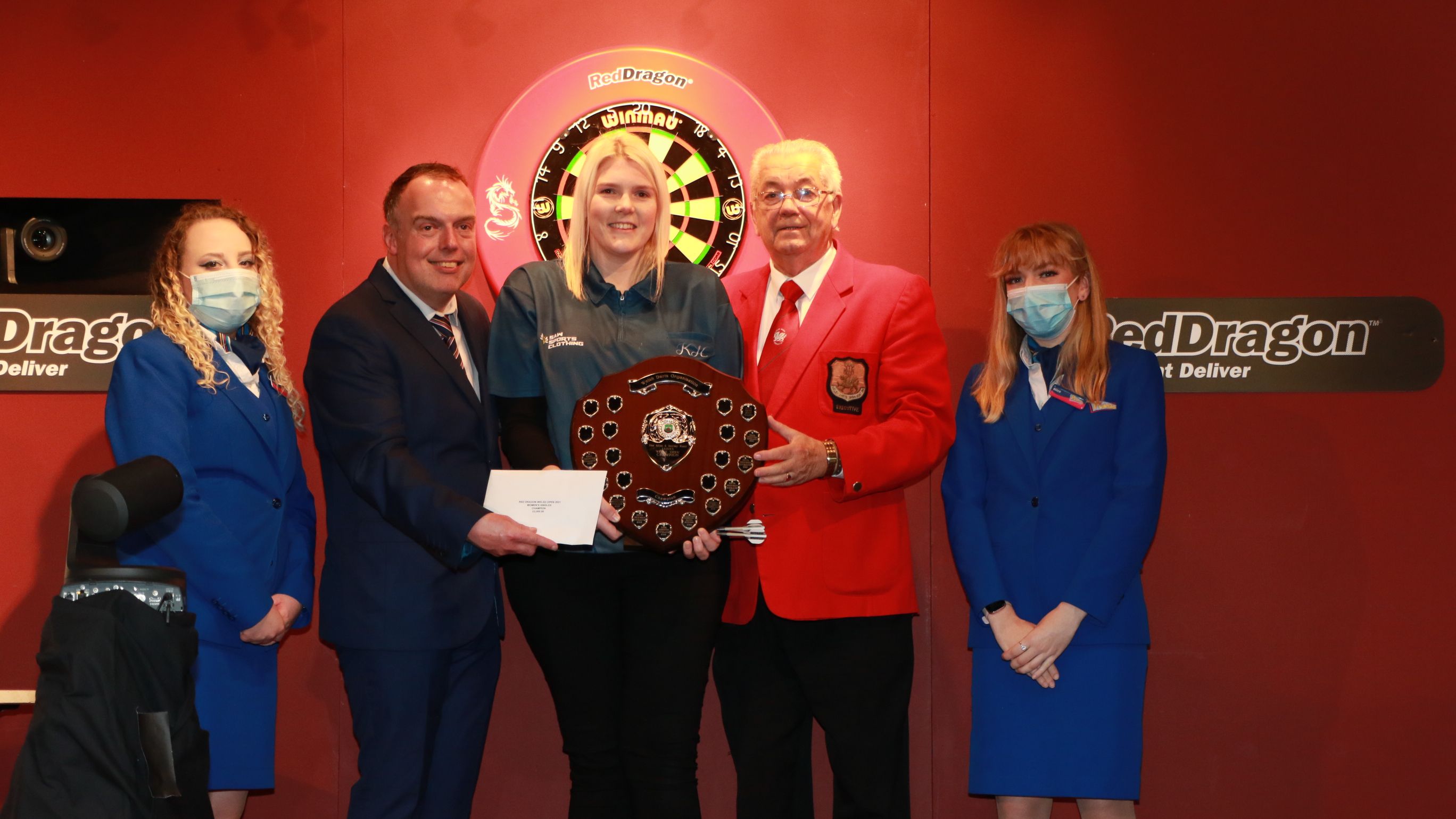 Greaves capitalised on multiple missed doubles to seal a break in the opening leg but Hutchinson returned the favour in the next, a 75 finish restoring parity. From there, the next six legs all went with throw, highlighted by a 106 out for Greaves in the sixth. Hutchinson had throw in the decider and made it count – visits of 140, 140 and 105 leaving her 20 for the title. She took that out with the third dart in hand, sealing her Lakeside spot and £2,000 in the process.
She jumps to seventh in the women's rankings and joins Mikuru Suzuki, Aileen de Graaf, Beau Greaves, Deta Hedman, Anca Ziljstra and Fallon Sherrock in qualifying directly for Lakeside.
Ziljstra, the recent Denmark Open champion, was defeated in the last 32 by Stephanie Potter, who also saw off Kirsty Gibbs and the ever-improving Lorraine Hyde before losing 4-3 in the semi-finals to Hutchinson.
Greaves finds form to retain Classic crown
Merely an hour before their meeting in the Open final, Hutchinson and Greaves had done battle in the final of the Welsh Classic. On that occasion, Greaves ran out a comfortable 5-2 winner.
Greaves, nicknamed 'Beau N' Arrow', has been struggling with dartitis of late but she seemed to find a rhythm throughout the weekend and was the biggest power scorer in both women's competitions.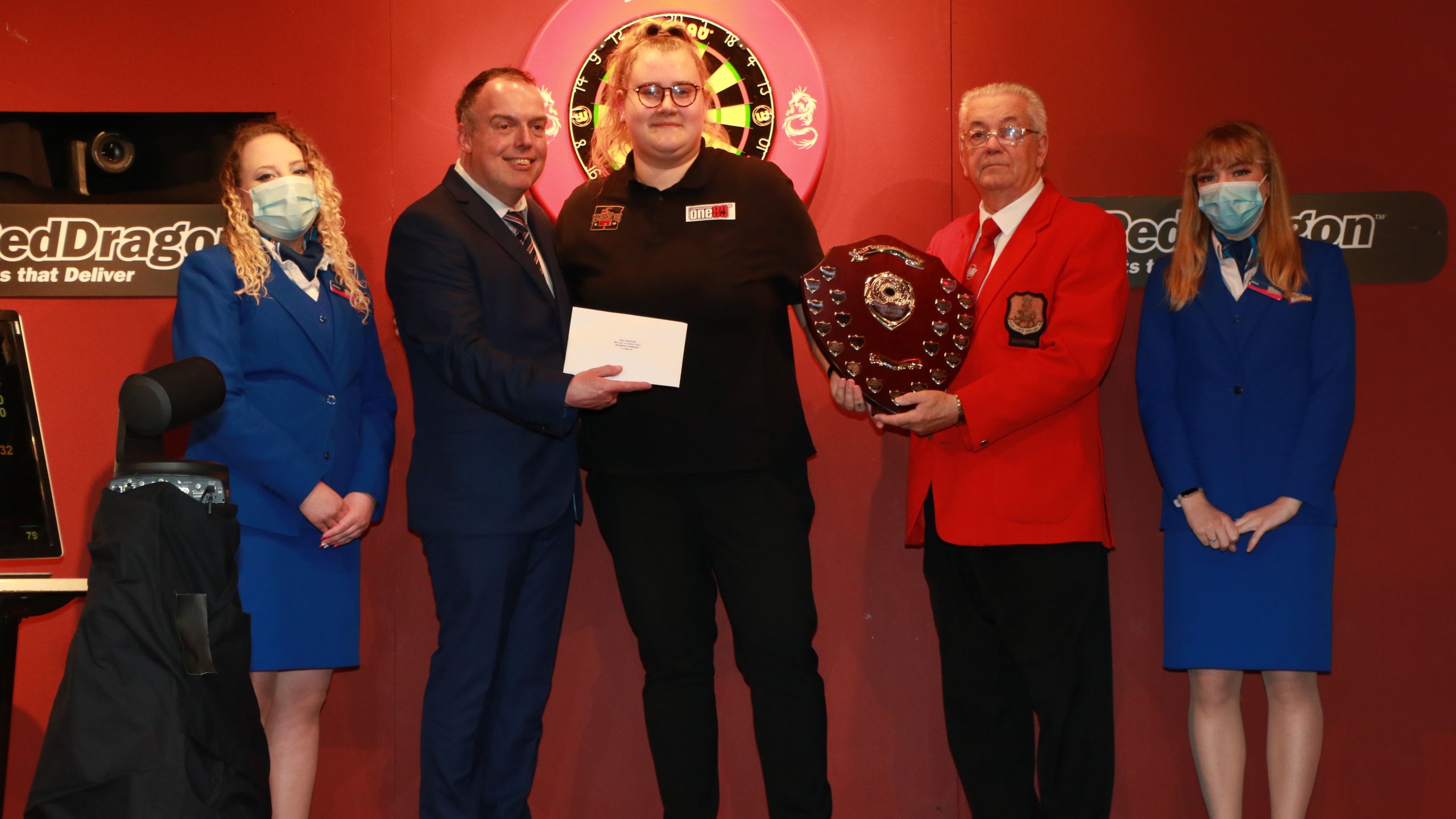 Indeed, she dropped just three legs throughout the knockout rounds and was particularly strong in her two matches immediately before the final, defeating Vicky Pruim 4-0 and Natalie Gilbert, who continues to impress this season, 4-2.
Terrific Tricole wins second title of 2021
Over in the Men's Classic, Thibault Tricole defeated Jim Williams 6-2 to win his second title of the year.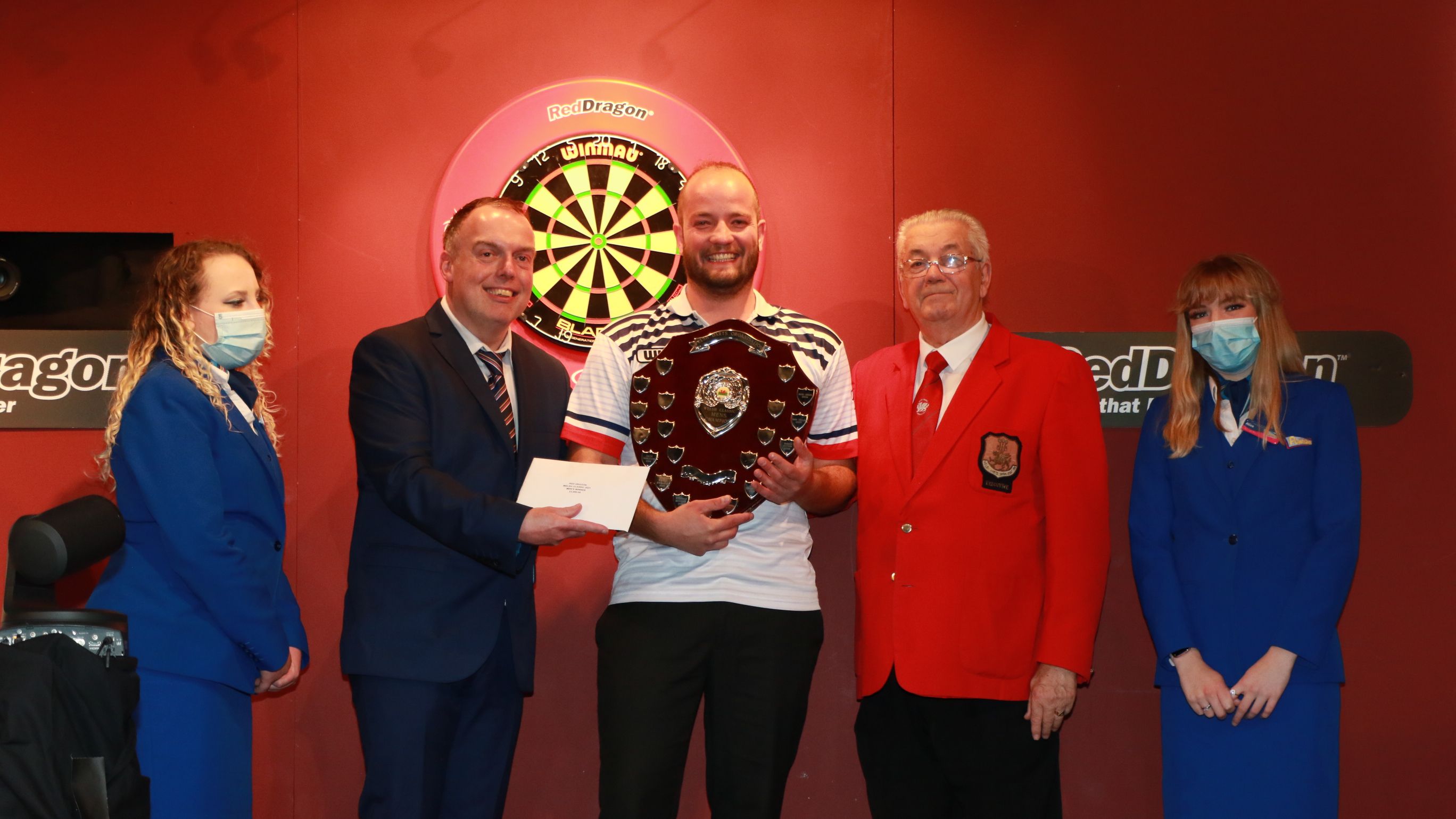 'The French Touch' was close to irresistible in the final; it said a lot that the only legs Jim got on the board came in a combined 23 darts. After breezing into a 3-0 lead, big finishes of 121 and 136 moved Tricole to within one of the title before a 19-darter sealed him victory and a move up to second in the men's WDF rankings.
While he averaged over 90 in six of his eight games in the tournament, including in the final, Tricole hadn't had it all his way in the earlier rounds. Indeed, he needed last-leg deciders to get past John Burgess, Scott Marsh and Eirig Rowlands.
It was a first final on the WDF tour since the 2020 Scottish Open for Williams, who came from 3-0 down to beat James Richardson 5-4 in the semi-finals after seeing off the likes of Darren Johnson and Ian Mackenzie in the earlier rounds.
Littler adds two more Youth crowns to his growing collection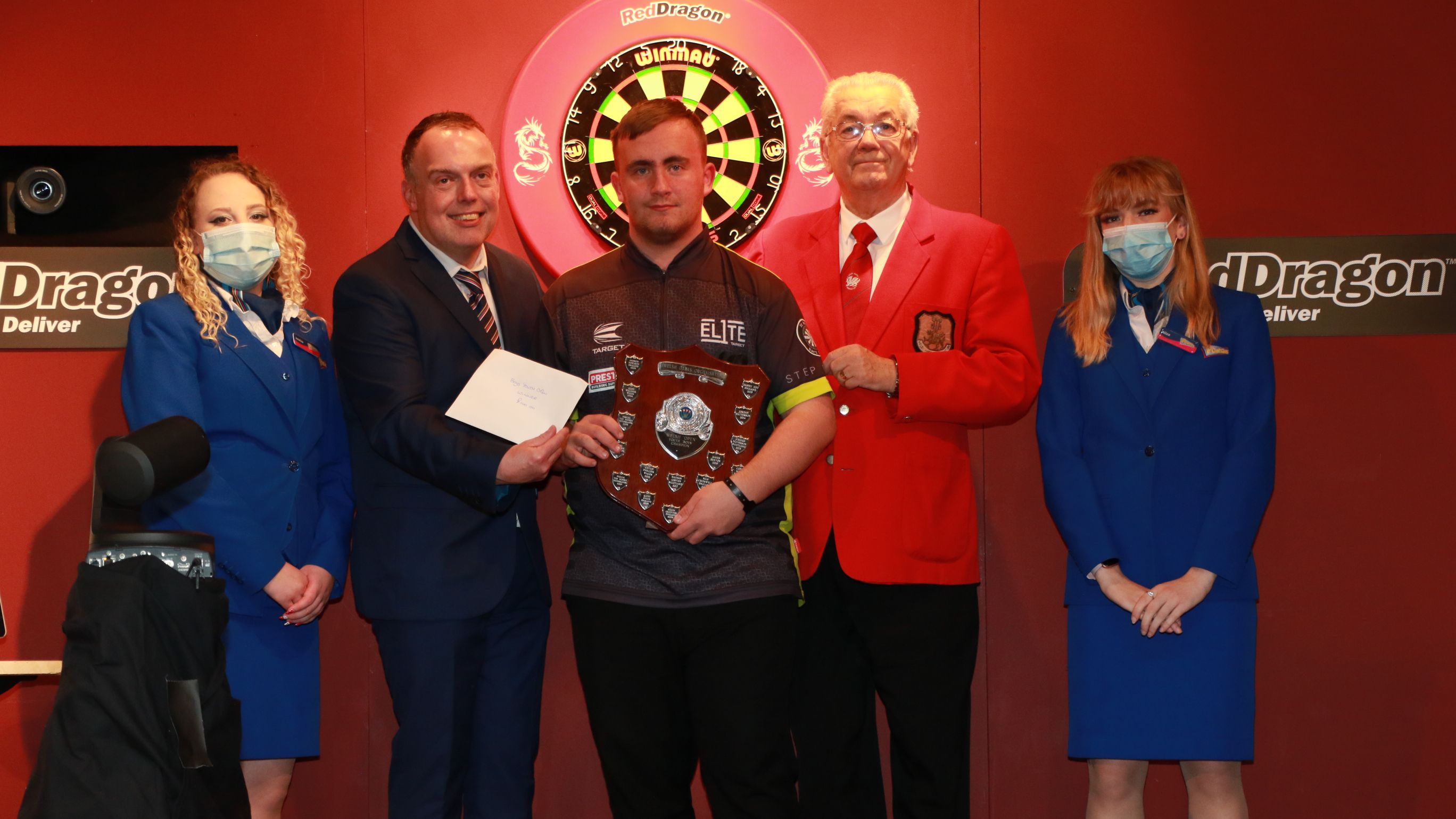 Fresh off another senior quarter-final in the Welsh Open, a run that included a 100.76 average against James Kempster in the last 16, Lancashire's Luke Littler picked up two more Youth titles this weekend.
The first came in the Welsh Classic, wherein the 14-year-old won every leg he played and sealed victory with a 4-0 final win over Ieuan Halsall.
'The Nuke' was similarly impressive in the Open and won that final, with Cayden Smith providing the opposition on this occasion, in even more dominant fashion. A 113 finish set the tone for Littler, who scored a ton or more in 10 of his 22 visits during the match and finished with a 96.97 average.
He adds those crowns to the ones he picked up at the England Open and British Open and now sits atop the Boys rankings, 146 points clear of Russia's Timur Tuchvatulin.
Cairns makes it back-to-back Girls titles in Open
On October 17th, Eleanor Cairns won her first-ever Girls' title on the WDF tour, defeating Amy Evans in the final of the British Open event.
A week later, she doubled her tally, beating Ella Williams 4-1 to claim the Welsh Open Girls' crown.
Nicknamed 'Miss Dynamite', Cairns now sits level fifth in the Girls' rankings with America's Aaja Jalbert, while Williams is up to 11th after reaching second final of the season.
A close friend of Littler, Cairns also made a confidence-boosting run to the quarter-finals of the Women's Welsh Open, defeating experienced campaigners Jo Clements and Julie Thompson before losing 4-1 to Suzanne Smith.
All eyes on November's Double Gold weekend
While the WDF tour heads back to Eastern Europe this coming weekend for the Hungarian Masters and Classic, the next Gold-ranked events on the calendar are in November and they both take place on the same day.
European-based players will have another chance to seal their Lakeside spots on November 13th in the Winmau Irish Open, while a few hours later a big North American contingent are expected to vie for the 'Golden Tickets' on offer at the Seacoast Open in Andover, Massachusetts.
Photos by Welsh Darts Organisation