January review - Romania, USA, Australia
The 2023 World Darts Federation (WDF) season kicked off in January, headlined by Berry van Peer and Aileen de Graaf's victories at the Dutch Open in Assen. Elsewhere, World Champion Beau Greaves picked up two titles as the tour also made stops in Romania, the USA and Australia. Andrew Sinclair recaps the action.
Kadar stars on home soil as Greaves does Romanian title double
A bumper field of players headed to Bucharest for the first European WDF events of the year in January, with the moment of the weekend coming when home favourite Laszlo Kadar won the Romanian Open.
It was certainly a dramatic victory for 'The Teacher', who picked up his fourth career WDF ranking title after coming through a back-and-forth game with Scotland's Gary Stone.
Kadar opened the final with a 144 checkout and backed up that break by holding in the next to make it 2-0.
Stone levelled the match with a brace of 16-darters, only for Kadar to win the next two legs to move 4-2 up and within one of the title.
Momentum swung back the other way again, Stone making it 4-4 with successive legs in 21 and 16 darts and giving himself the throw in the deciding leg.
The Scot missed two match darts in that final leg, with Kadar backing up his second 180 of the final by taking out tops with his first dart in hand.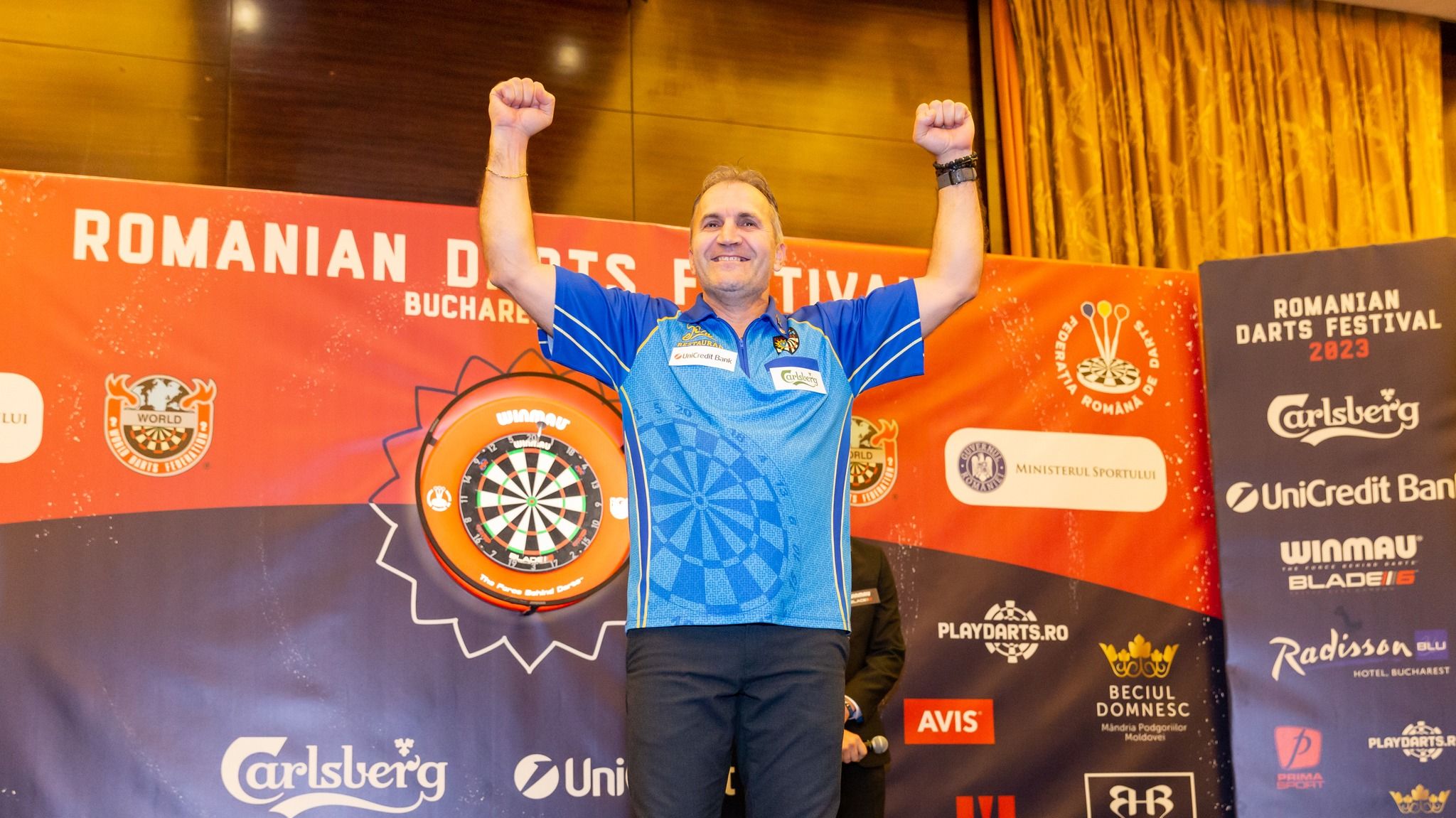 2023 Men's Romanian Open Champion Laszlo Kadar. Photo: Federatia Romana de Darts
Stone had been chasing a title double in the Romanian capital having won the Bronze-ranked Romanian Classic a little under an hour earlier.
The former Scotland international sealed his second career WDF ranking event win with a final victory over Mark Graham.
Welshman Graham, who was playing in his first WDF ranking final, threw first and two holds of throw gave him an early lead. Stone turned the game on its head though after recording successive finishes of 111 and 100 and after missing darts to win it in the seventh leg, he made good the next time round to record a 5-3 triumph.
Prior to the final, Stone had beaten fellow Scot Mark Barilli in one of the weekend's best games. The pair exchanged six 180s in five legs, with Stone running out a 4-1 winner with a 101.04 average thanks to three 14-dart legs on the trot.
2023 Romanian Classic Men's Champion Gary Stone. Photo: Federatia Romana de Darts
One person who was able to complete a title double was Beau Greaves, the reigning World Champion and World Master beginning 2023 in a similarly dominant fashion to how she ended 2022.
Greaves' lowest average of the weekend was 78.08 and across the Open and Classic she won a total of 12 games for the loss of just six legs.
Her first title came in the Classic, where she followed up whitewash wins over Emine Dursun and Aoife McCormack by defeating Kirsty Hutchinson 4-0 in a rematch of last year's Lakeside final.
In the Open final, Greaves faced friend and pairs partner Deta Hedman. The 19-year-old opened proceedings with a 15-darter and would eventually run out a 5-0 winner, throwing two maximums, four 140s and a 91.65 average in the process.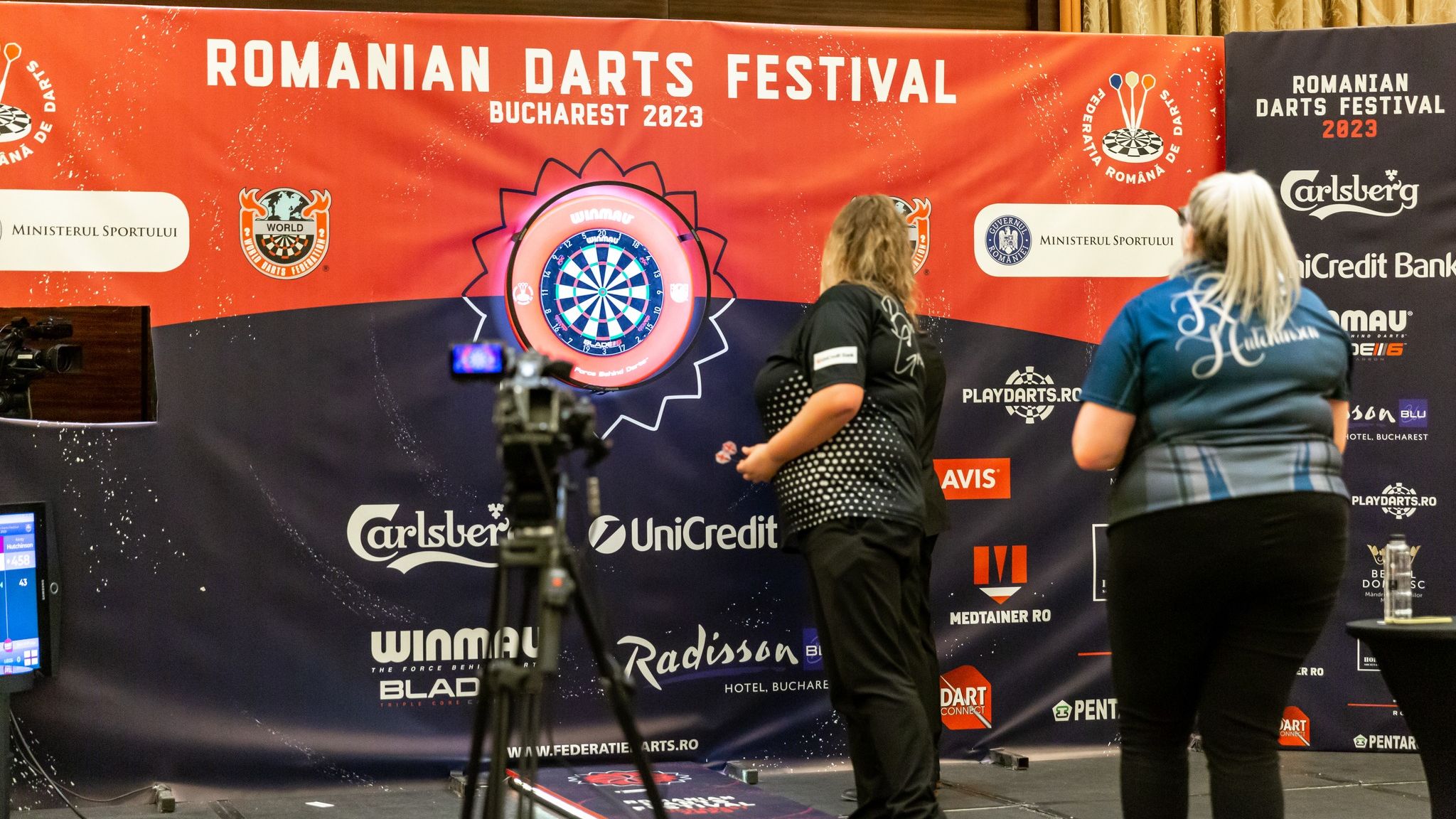 Beau Greaves faced Kirsty Hutchinson in the Romanian Classic final. Photo: Federatia Romana de Darts
Lim and Murphy on top as US events begin in Las Vegas
A day before the titles were decided in Romania, the senior WDF season kicked off with North America's biggest open tournament, the Las Vegas Open.
More than 280 players took part in the Men's Open, with Chris Lim recording a dramatic 6-5 final victory over Gary Mawson to win the event for the second time in his career.
Son of darts legend Paul, Chris raced into a 3-0 lead in the final, only for the hugely experienced Mawson to peg him back to 3-3.
The next four legs all went with throw, culminating in a 100 finish from Mawson tying the match at 5-5. In the deciding leg, 'Lightning' Lim had the better scoring, recording three visits of 100 before checking out 60 with three darts to claim the title.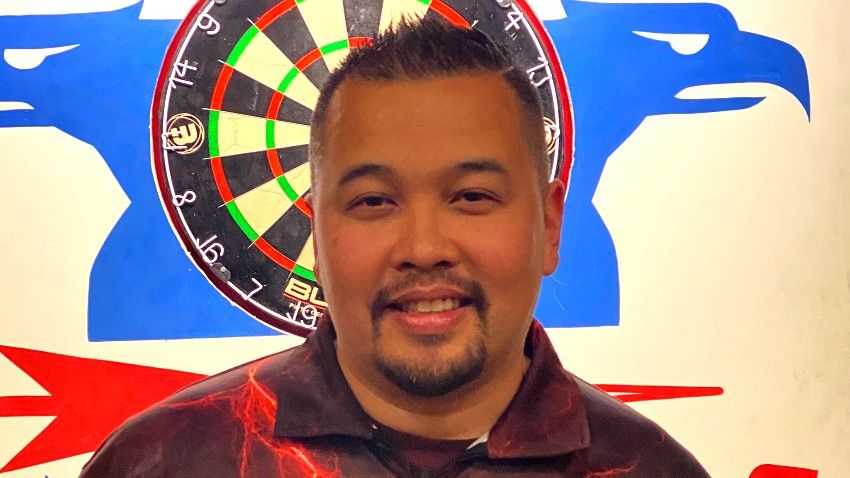 2023 Las Vegas Open Men's Champion Chris Lim. Photo: American Darts Organisation
There was another repeat winner in the Women's Open, with Paula Murphy beating Cali West in the final to win the title for the sixth time in her lengthy career.
Having come through a last-leg decider in her opening game, it was plain sailing from there for Murphy as she dropped just three legs across her next four games to set up a final with West, who herself had had to come through two clearlier in the tournament.
West's averages had improved in every round until the final but in the title decider her missed doubles were punished by Murphy, who ran out a 5-2 winner with a 72.74 average.
2023 Las Vegas Open Women's Champion Paula Murphy. Photo: American Darts Organisation
Youth players take centre stage in 2023 curtain-raiser
The first WDF event of 2023 had taken place the previous weekend, with the Boys and Girls Pacific Masters tournaments serving as the season curtain-raiser in Queensland, Australia.
A semi-finalist in the 2022 edition, Alan Hellmuth stood on the top step of the podium in 2023. The Gladstone native backed up wins over Jack Spencer and Mitchell Galby with a 5-1 final victory over Landon Key.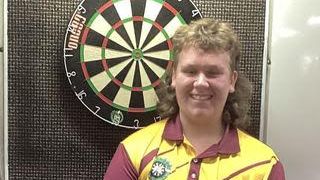 2023 Pacific Masters Boys Champion Alan Hellmuth. Photo: Darts Australia
Queensland also produced the winner of the Girls tournament, with Janiya Finlay coming out on top.
Having beaten Caitlynn Ainsworth 2-0 in the quarter-finals, Finlay edged out Nicole James in a last-leg decider in the last four before beating Gemma Spence 4-2 in the final.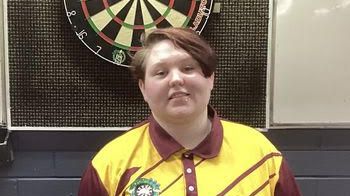 2023 Pacific Masters Girls Champion Janiya Finlay. Photo: Darts Australia
First Gold event of 2023 highlights February schedule
After the first month of 2023 ranking action, the three vacant Men's World Championship spots are currently occupied by Aaron Turner, Berry van Peer and James Beeton. You can find the current rankings, as well as the early 2024 WDF World Championship race tables on our Rankings page.
February is likely to provide a real shake up to the rankings though, with six senior competitions scheduled across four different countries and three continents. The headline events are the Gold-ranked South Australian Classic and the ever-popular Scottish Open, which carries Silver points in 2023.
Sun, Feb 5th: Canterbury Classic, New Zealand (Silver)
Sat, Feb 11th: Shoot for the Moon, USA, (Silver)
Sat, Feb 18th-Sun, Feb 19th: Scottish Open, Scotland (Silver)
Sun, Feb 19th: South Australian Classic, Australia (Gold)
Sat, Feb 25th: Slovak Open, Slovakia (Silver)
Sat, Feb 25th: Port City Open (Youth), USA (Bronze)
Sun, Feb 26th: Slovak Masters, Slovakia (Bronze)
Tags:
WDF Tournaments
2023