Lakeside 2022 - Day 3 Afternoon Session report
Littler makes history as second round gets underway
Luke Littler made history by becoming the youngest player to win a game in a senior World Championship as the second round of this year's tournaments got underway at Lakeside.
The 15-year-old showed why he's such a hyped prospect in his 3-2 victory over Ben Hazel but he didn't have it all his own way.
Hazel took an early lead after winning the opening set before Littler turned on the afterburners and demonstrated why some people are tipping him to make even more history and go all the way this week.
'The Nuke', averaged 118 as he won the second set 3-1 before wrapping up the third to nil to move within three legs of the match. Hazel dug deep to stay in it, though, forcing a decider by winning the fourth set 3-1.
Littler, who finished the game with four maximums, ran away with it in the final set, producing checkouts of 100 and 126, his third and fourth ton-plus finishes of the match, to seal victory.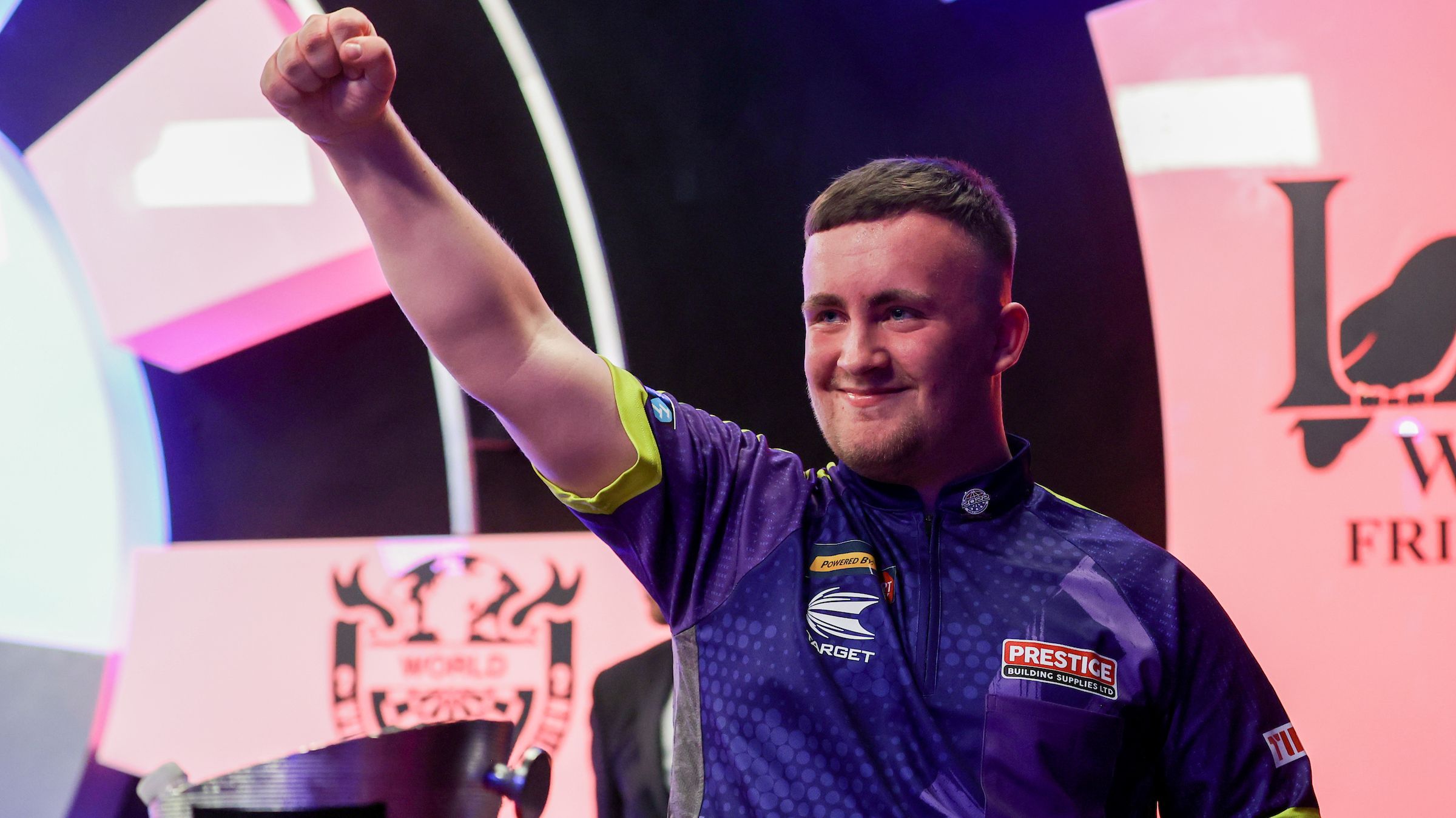 2022 Luke Littler
Although he didn't quite hit the same heights of his 101.32 average in the first round, Jim McEwan once again impressed as he defeated Aaron Turner 3-1.
Picking up from where he left off against Landon Gardiner on Saturday night, reigning British Classic champion McEwan won the opening set 3-0 in 49 darts.
Local lad Turner didn't go down without a fight though, winning the third set with a trio of 17 darters. He was able to force the third set to a decider but couldn't close it out, McEwan winning that leg and then sealing the final set 3-1 with a brilliant 157 checkout.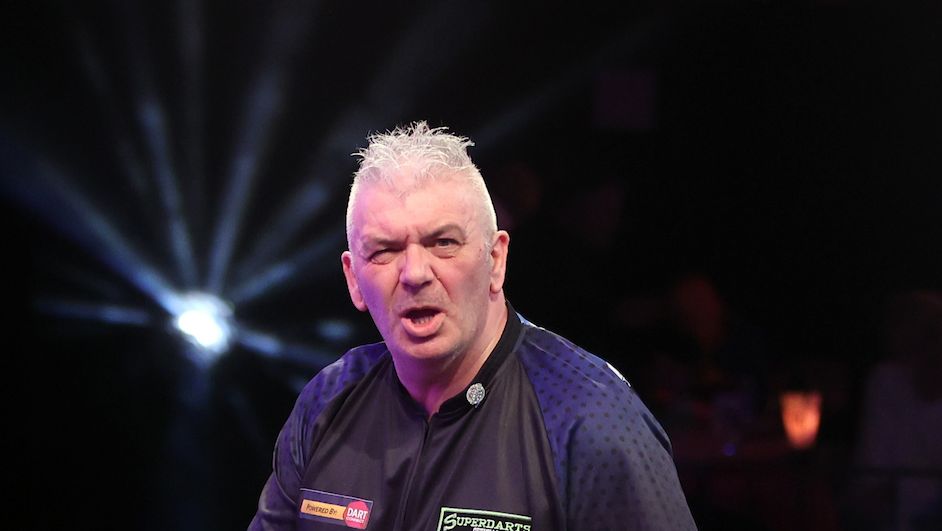 2022 Jim McEwan
Up next for McEwan, who averaged 92.48 against Turner, is Wales' Mike Warburton, who came through an almighty tussle with Dave Prins 3-2 in the opening game of the session.
Both players were in good form going into the game, with Prins having beaten Mark Graham 2-0 on Saturday evening, and it showed with four of the five sets going all the way.
'Warby' led for much of the match, big finishes of 96, 117 and 164 demonstrating his superior accuracy on the outer ring, but Prins never went away and levelled things up at 1-1 and 2-2. 'The Badger' also produced a brilliant dart to force a deciding leg in the fifth set but Warburton took it on throw in 15 darts.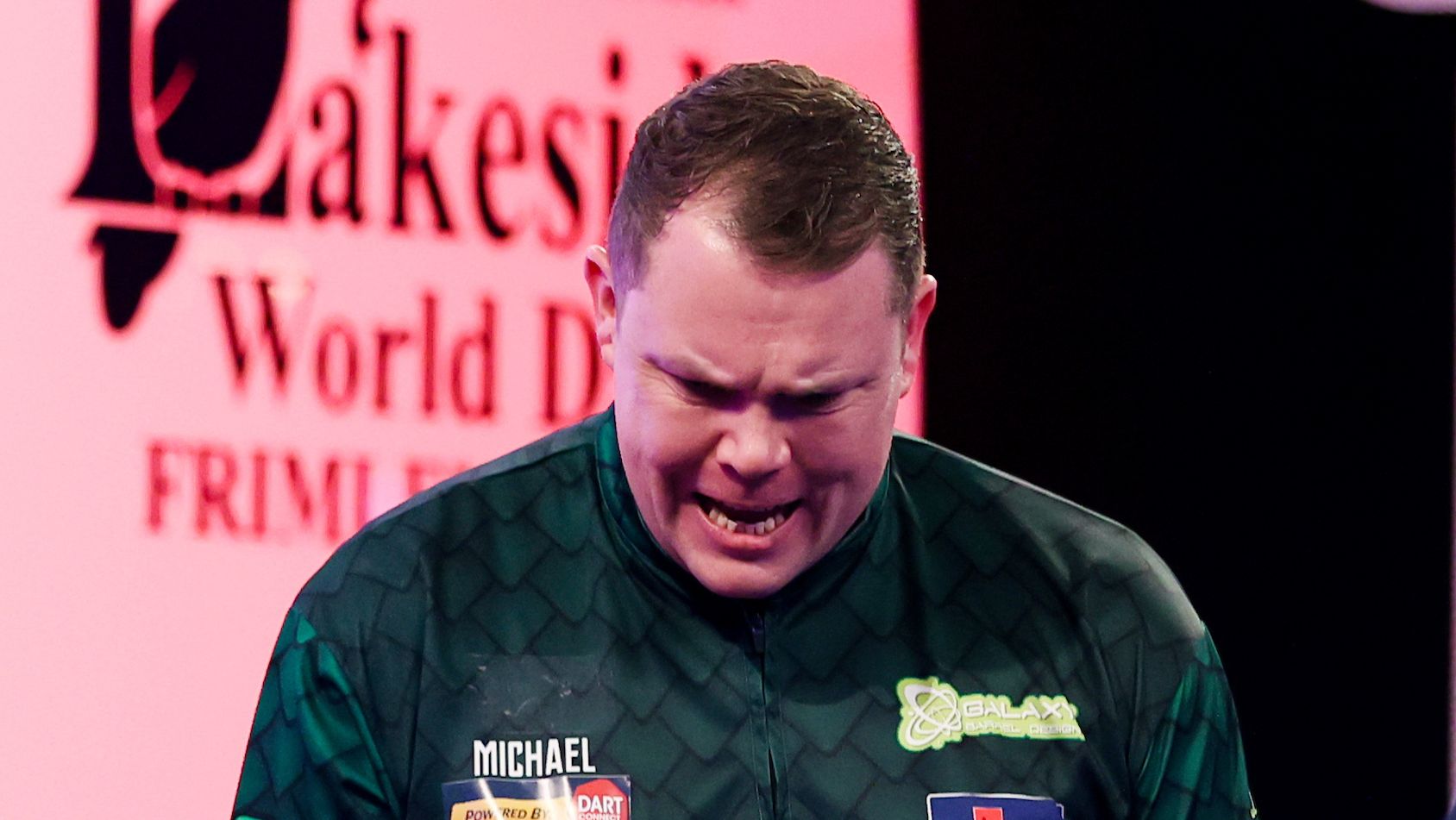 2022 Mike Warburton
Former Lakeside semi-finalist Maria O'Brien survived a scare against Dutch qualifier Marjolein Noijens to become the first player to book their spot in the quarter-finals of the Women's 2022 WDF World Championships.
Noijens, who beat former England international Amanda Harwood in the first round on Saturday afternoon, started the game well, taking out of finishes of 38, 52 and 56 to win the opening set 3-1.
O'Brien struggled to find her range in the opener but settled down after the break, winning the next two sets 3-1 and finishing with a 70.98 average. 'OB' will be back in action on Friday when she faces the winner of tonight's clash between Corrine Hammond and Rhian O'Sullivan in the quarter-finals.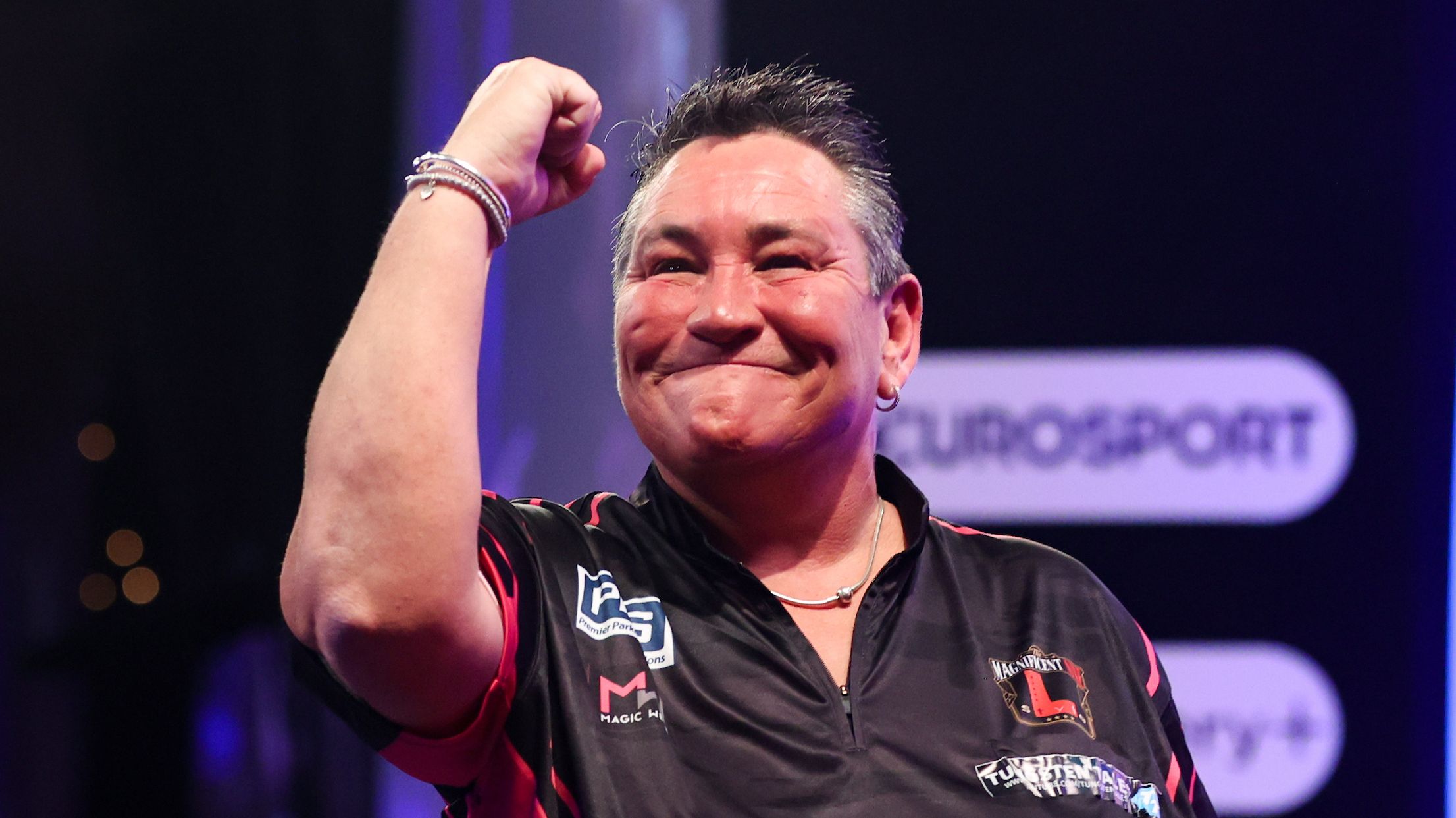 2022 Maria O'Brien
4th April Afternoon Session Results
Mike Warburton 3-2 Dave Prins
Maria O'Brien 2-1 Marjolein Noijens
Jim McEwan 3-1 Aaron Turner
Luke Littler 3-2 Ben Hazel
All photo credit to Chris Sargeant / Tip Top Pics
Tags:
WDF Majors
WDF World Championships
Lakeside