Lakeside 2022 - Day 5 Evening Session report
Veenstra breaks Lakeside record as Warren kicks off title defence
Richard Veenstra shattered Raymond van Barneveld's 18-year Lakeside record average to reach the quarter-finals of the 2022 WDF World Championships as Wayne Warren kicked off his title defence.
Van Barneveld posted a 103.83 in his 2004 quarter-final win over John Walton but Veenstra surpassed that with a 104.91 in a blistering 3-0 win over teenage standout Luke Littler.
Littler had been so impressive in his tournament opener against Ben Hazel but won just one leg against 'Flyers' and that was a break of throw in the second leg of the match. After that, Veenstra wrapped up the first set with a joint tournament-best 164 checkout and a 16-darter before taking the next two sets 3-0.
The second set was remarkably impressive, Veenstra averaging over 120 as he won it in just 37 darts. Set three was marginally slower, the Dutchman taking 45 darts to round out a massively impressive performance.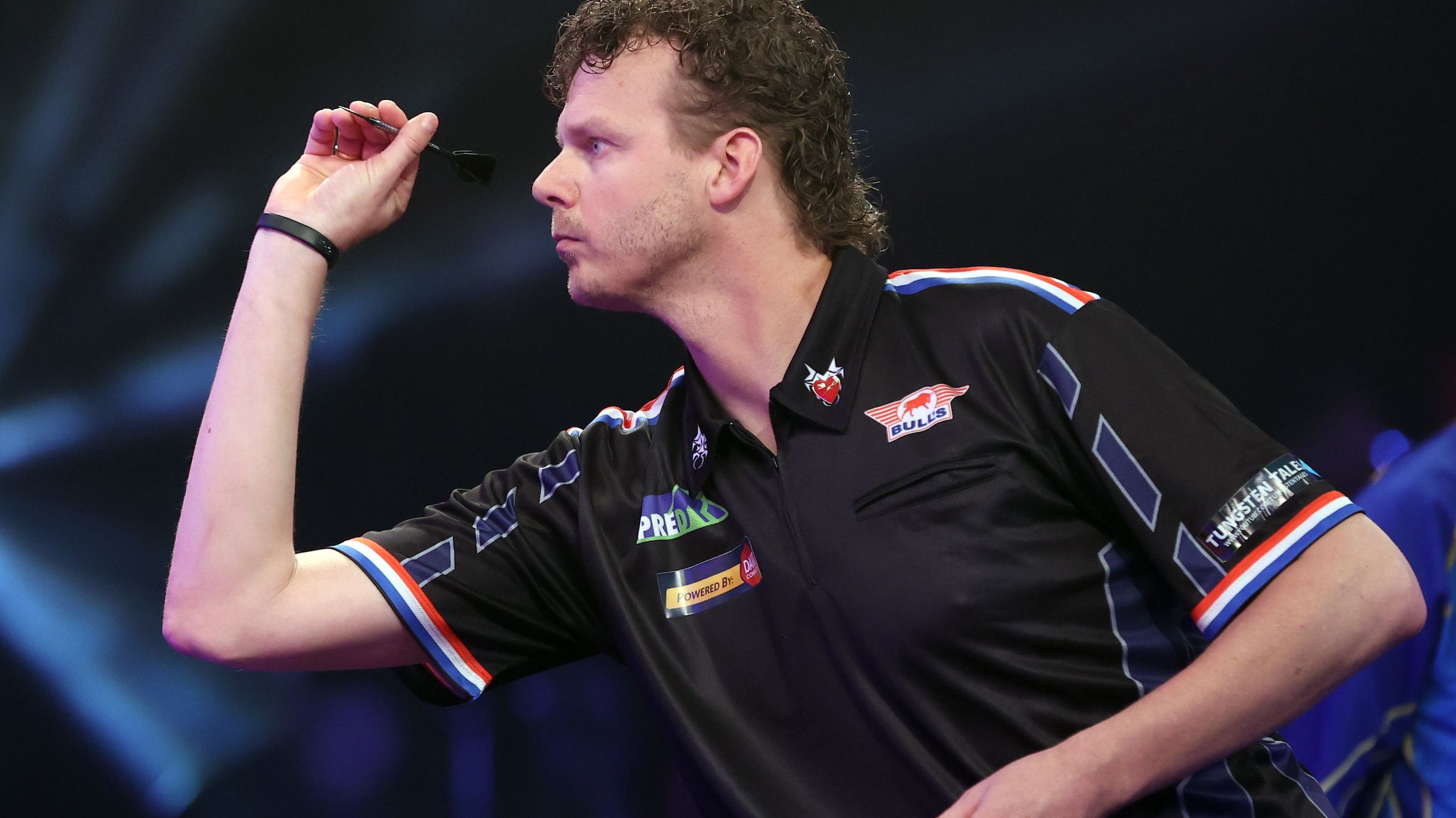 2022 Richard Veenstra
Veenstra will be back in action on Friday to face the top seed Brian Raman, who was similarly impressive in ending Jarred Cole's World Championship run with a 3-0 victory.
Much like he did in his Last 32 win over Johnny Haines, Raman came flying out of the traps and won the first set 3-0 with impressive finishes of 79 and 91.
Cole, who'd accounted for Martin Adams and Antony Allen in the previous rounds, got on the board in the first leg of the second set with a 15-darter. Raman, however, fed off the pro-Cole Lakeside crowd and won the next three legs in just 43 darts to open out a two-set lead.
The first two legs of the third set both went with throw before Raman again turned on the afterburners, a brace of 13-darters wrapping up a straight-sets win that saw him average 97.47.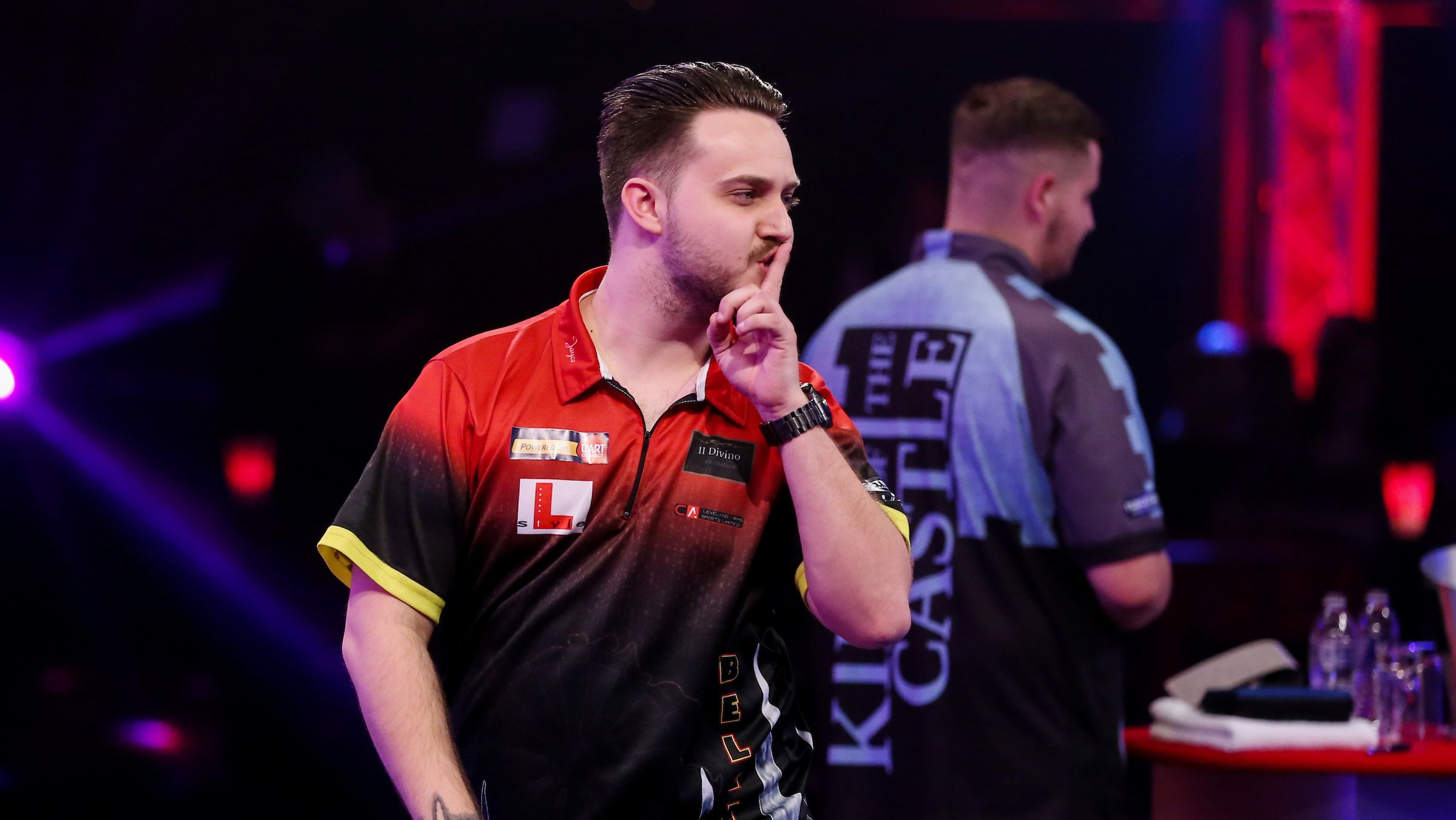 2022 Brian Raman
It was a day later than planned but Wayne Warren finally kicked off his title defence against Lee Shewan, throwing six 180s in a sensational come-from-behind 3-2 win.
Lancashire's Shewan was considerably better than in his opening-round victory over best friend Jordan Brooks, putting real pressure on the Warren throw and capitalising on some wayward doubles to win the first two sets.
From that point, however, Warren found his range on the outer ring and his big stage experience began to show. He took the third and fourth sets 3-1 to level proceedings and from there took control, winning the fifth set 3-0 in 49 darts.
Warren, who finished with a 94.77 average, returns tomorrow night to face Cameron Menzies in the Last 16.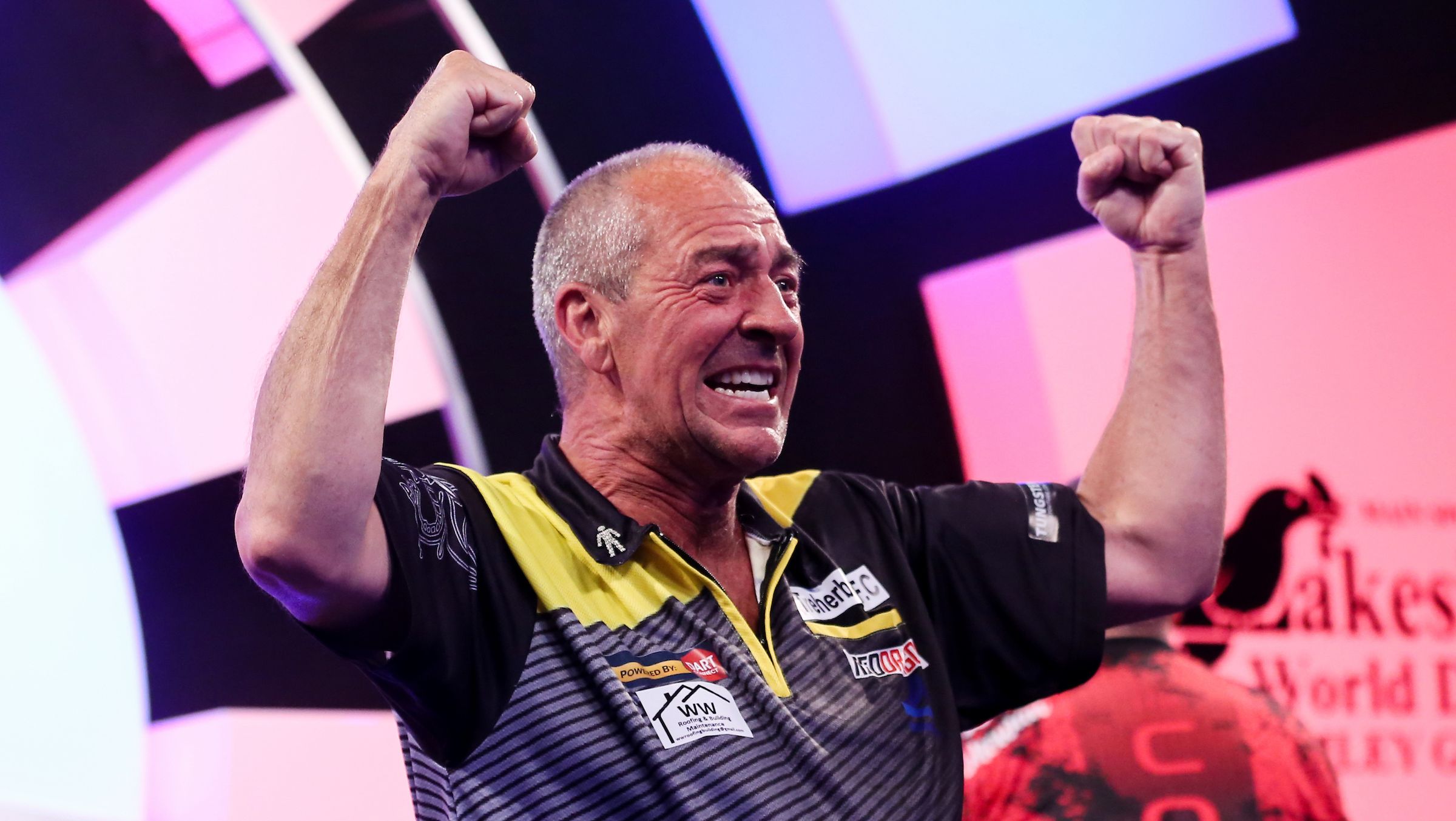 2022 Wayne Warren
Scott Marsh and James Richardson served up a corker in the opening game of the evening, Marsh sealing a spot in the Last 16 with a quality 3-2 victory.
Despite initially going 2-0 behind, three legs on the spin saw Richardson take the opening set. He seemed in pole position to take the second as well but squandered three set darts at 2-2, Marsh stepping in take out 100 on double 19 to level the scores.
Marsh carried that momentum into the third set, which he won 3-0, but Richardson, a veteran of four PDC World Championships, would not go away and took the fourth 3-1 despite a big 128 finish from Marsh to break this throw.
The deciding set was of a high-quality, the first three legs all going with throw before Marsh secured the match-winning break in the fourth, a trio of 140s backed up by an 81 finish.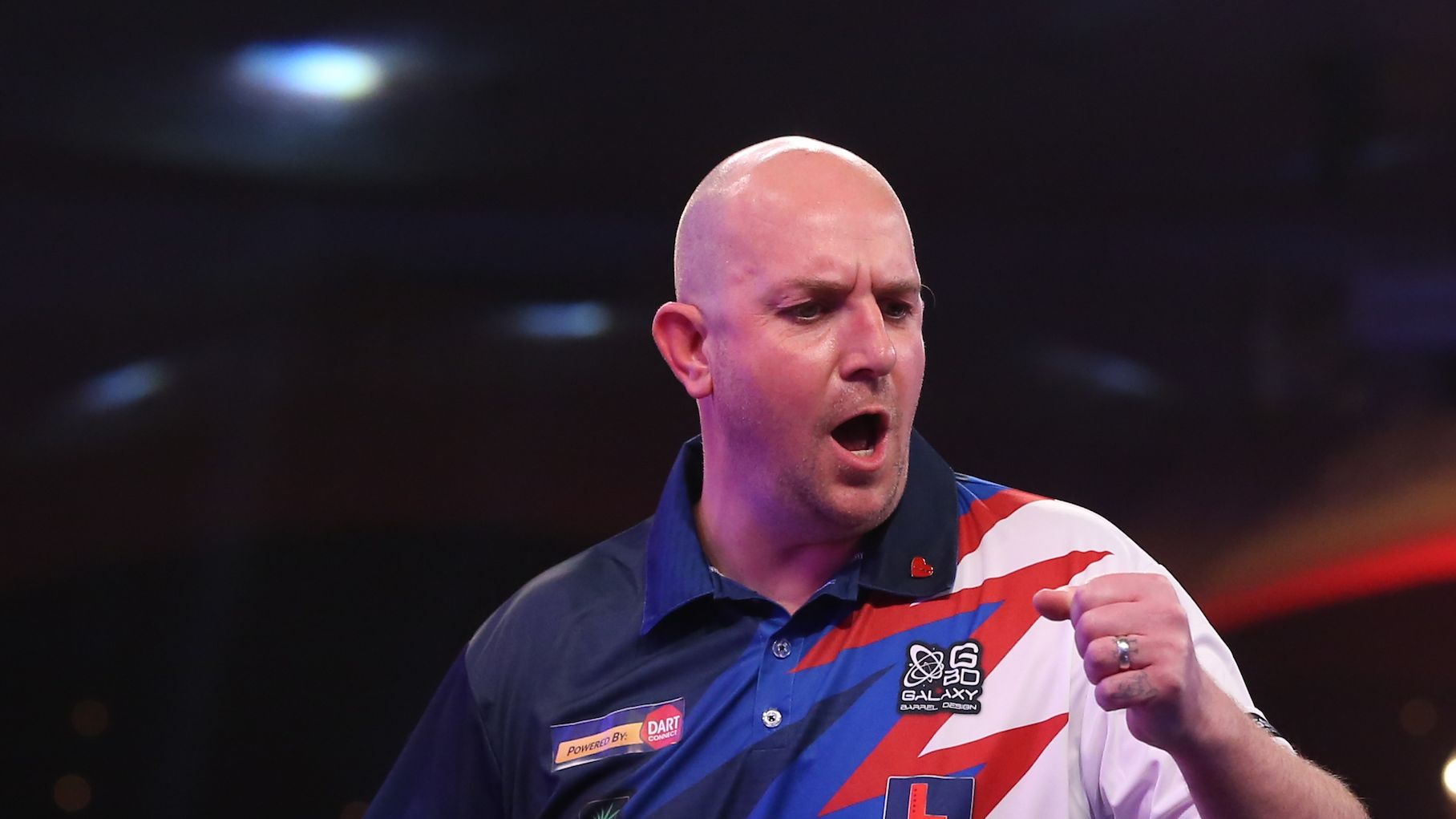 2022 Scott Marsh
In the sole Women's World Championship game of the evening, Lorraine Winstanley kicked off her title bid with a 2-0 win over Vicky Pruim.
Vicky took the opening leg of both sets but more consistent power scoring and better accuracy on the outer ring proved the difference-maker for Winstanley. She took the opening set 3-2 and the second 3-1, the highlight being a 12-darter that resulted in a 121 checkout.
Former Lakeside finalist Winstanley will meet Tori Kewish, who whitewashed top seed Deta Hedman earlier in the day, in the quarter-finals.
2022 Lorraine Winstanley
6th April Evening Session Results
Scott Marsh 3-2 James Richardson
Richard Veenstra 3-0 Luke Littler
Lorraine Winstanley 2-0 Vicky Pruim
Brian Raman 3-0 Jarred Cole
Wayne Warren 3-2 Lee Shewan
Photos: Chris Sargeant/Tip Top Pics
Tags:
WDF Majors
WDF Tournaments
WDF World Championships