Lakeside 2022 - Day 7 Afternoon Session report
Duff wins seven-set thriller against McEwan as Hutchinson and O'Sullivan book semi-final meeting
Neil Duff and Thibault Tricole both survived match darts to win seven-set thrillers as Rhian O'Sullivan and Kirsty Hutchinson also booked their spots in the semi-finals of the 2022 WDF World Championships.
McEwan and Duff, regular pairs partners on the tour, shared 18 180s between them in what proved to be a Lakeside classic.
It was a McEwan finishing masterclass through the first half of the match, starting off with a 90 checkout before wrapping up the first set 3-2 with a 112 finish.
The second set also went the distance, a lovely 140 out helping McEwan go 2-0 up before Duff reeled him back to 2-2. Duff, by contrast, was struggling with his doubles but had a chance to level it up in sets. He wired 113, however, his Scottish opponent stepping up to take out 96 with a double-double finish.
McEwan continued to impress in the third, finding yet another ton-plus checkout as he won it 3-1. When he went 2-1 up in the fourth, he looked assured of a straight-sets victory. He missed a match dart at tops for 76, though, and from there Duff seized the initiative.
The Northern Irishman capitalised on McEwan's miss to win that set 3-2 before breezing through the fifth set 3-0 in just 42 darts.
The sixth saw the first four legs go on throw before McEwan missed his second match dart, wiring one at double 14 for a brilliant 138 finish. Duff against capitalised, winning that leg in 17 darts before carrying that momentum into the seventh set, which he won 3-1.
Up next for Duff, who threw 11 180s of his own and finished with a 94.28 average, is the winner of this evening's game between top seed Brian Raman and record-breaker Richard Veenstra.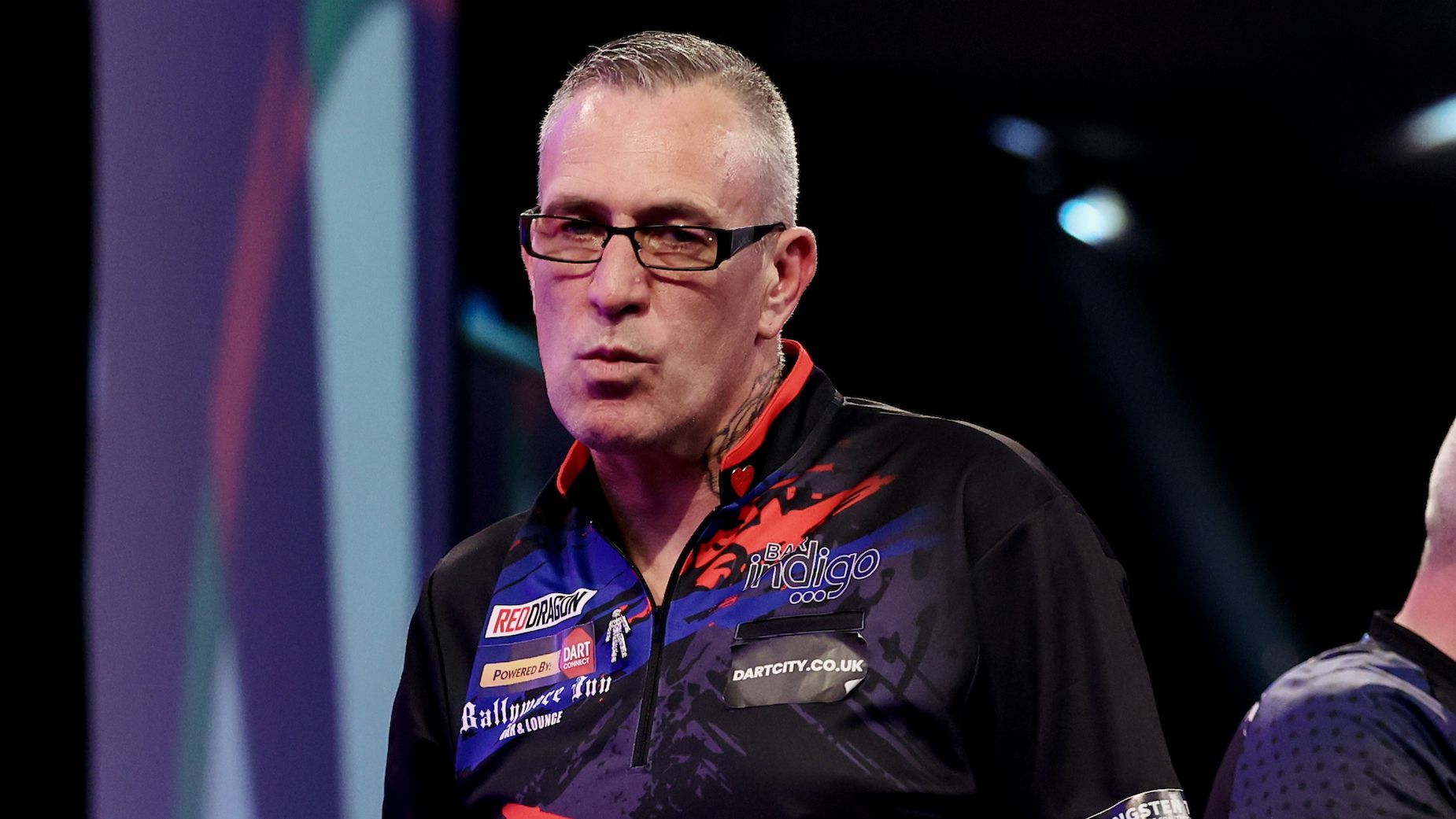 2022 Neil Duff
Thibault Tricole is one step closer to achieving his dream of becoming the first French World Champion in darts after also surviving two match darts to see off Belgium's Andy Baetens in a 4-3 thriller.
Baetens resumed where he finished on Thursday night in the opening set, winning 3-0 in just 43 darts, but Tricole showed his quality to take the second set 3-2, a brilliant 118 finish the highlight.
Belgium's 'Beast from the East' boasted a scoring advantage over his French adversary throughout the game but Tricole was dogged in sticking with him.
Baetens, who finished the game with 12 180s, produced finishes of 96 and 82 to win the third set 3-1, but couldn't replicate that scoreline in sets, Tricole capitalising on a clutch of missed set darts from Baetens to win the fourth set and level the match at 2-2.
Tricole, who survived six match darts to beat Shawn Burt in his first game of the week, faced further set darts from Baetens in the fifth but the Belgian missed again as the Frenchman came through to win it 3-2.
The Belgian, who won three ranking titles in 2021, found a second wind to win three legs on the spin and take the sixth set before following that up by racing two legs up in the decider.
Baetens wired a shot at the bull for the match in the next leg, Tricole producing back-to-back 14-darters to force a sudden death leg. It was there that Baetens got a second match dart, bending the wire on a shot a tops, before Tricole hit double 10 at the first opportunity to seal an emotional victory.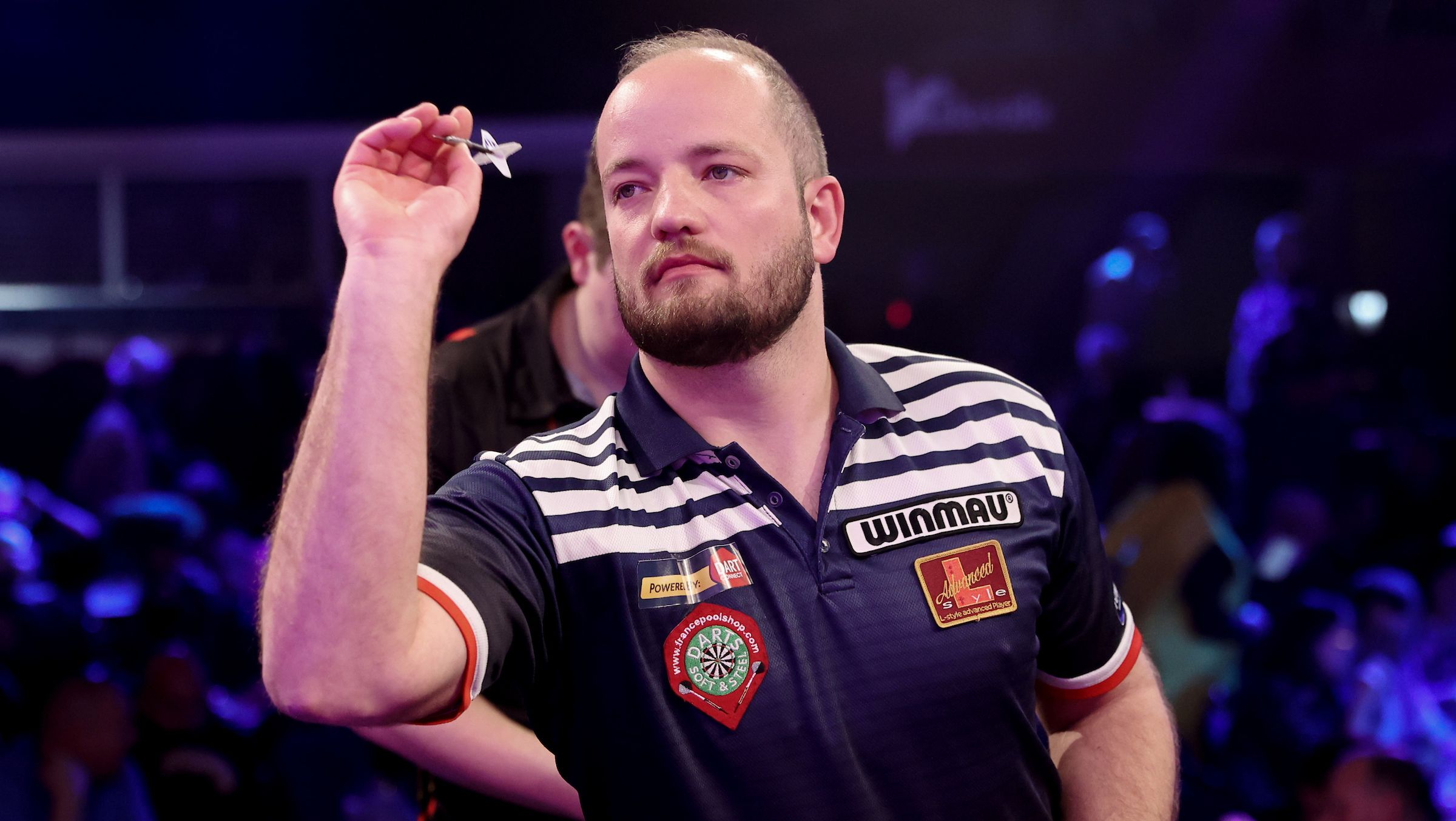 2022 Thibault Tricole
Rhian O'Sullivan demonstrated that she's the player to beat in the Women's World Championship, producing the eighth-highest average in tournament history in a straight-sets victory over Maria O'Brien.
O'Brien, who took a tumble off the stage during her walk-on, produced a sensational 135 finish to break the O'Sullivan throw in the opening leg but she couldn't keep pace with the Welshwoman's power scoring.
O'Sullivan threw three 180s as she won the first 3-2 before going through the gears to take the second 3-1 with legs won in 17, 17 and 14 darts.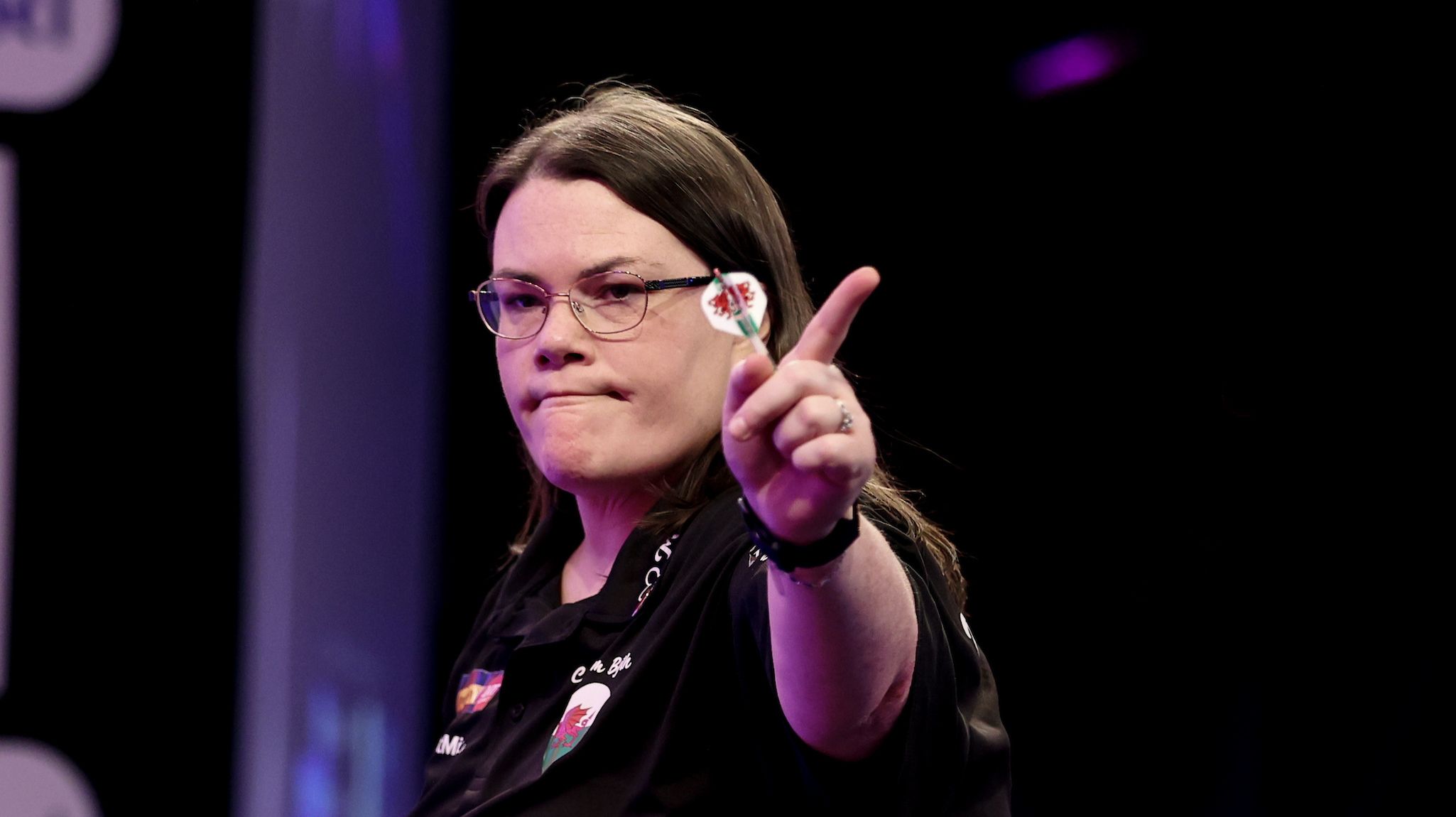 2022 Rhian O'Sullivan
A finalist in this event in 2010 and 2011, O'Sullivan's quest for a third final will continue tomorrow when she faces Kirsty Hutchinson.
England's Hutchinson began the opening session with a scrappy, come-from-behind win over Dutch thrower Priscilla Steenbergen.
Hutchinson boasted a considerable advantage in scoring throughout the game but she really struggled on the outer ring in the early going, with Steenbergen gifted a number of opportunities that she was only too happy to take, including the deciding leg of the first set when Hutchinson wired 89 on the bull.
The missed doubles for Hutchinson became fewer and further between after the break, though, the reigning Welsh Open champion taking the next two sets 3-1 as Steenbergen's level began to fall away.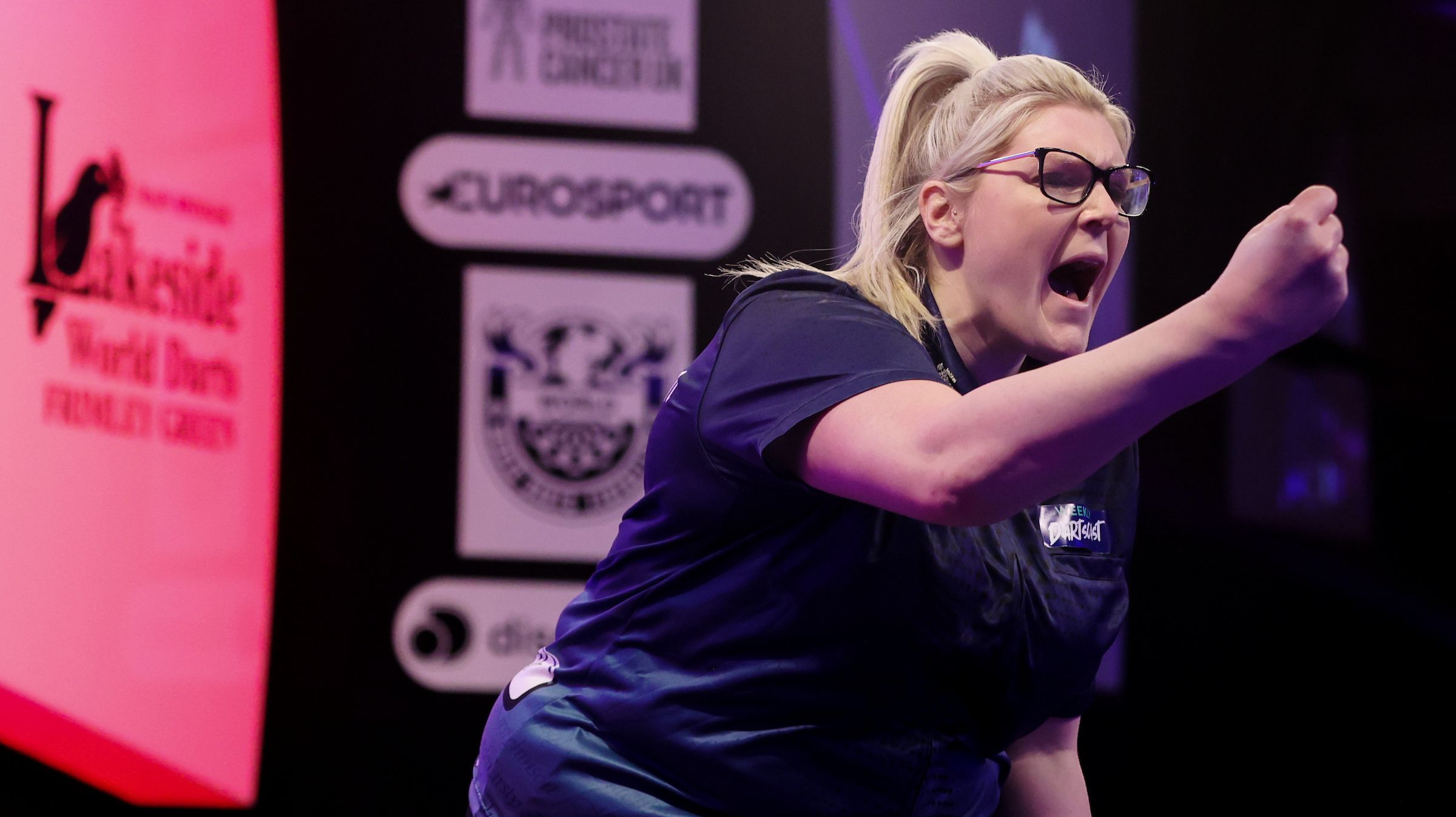 8th April Afternoon Session results
Kirsty Hutchinson 2-1 Priscilla Steenbergen
Neil Duff 4-3 Jim McEwan
Rhian O'Sullivan 2-0 Maria O'Brien
Thibault Tricole 4-3 Andy Baetens
Photo Credit: Chris Sargeant/ Tip Top Pics
Tags:
Lakeside
WDF Majors
WDF World Championships