Lakeside 2022 - Day 8 Evening Session report
Tricole, Duff and Greaves make history as final lineups completed
Thibault Tricole and Neil Duff became the first players from their respective countries to reach a World Championship final on a night that also saw Beau Greaves make more history as the youngest-ever player to book a finals place.
Cameron Menzies, the last PDC Tour Card holder left in the competition, had only dropped one set in his first three matches but soon found himself 2-0 down against Tricole, the Frenchman averaging a shade under 97 as he won the first two sets 3-2.
The third set also went the distance, Tricole and Menzies exchanging breaks of throw before the Scot produced a brilliant 112 finish to take it.
They went into the second break level, Menzies winning the fourth set 3-1, before the Frenchman began to reassert his dominance and pull clear.
A slew of missed doubles to keep the set alive from Menzies saw 'The French Touch' wrap up the fifth set 3-1, before he held his nerve to take the sixth 3-2 on throw.
Menzies battled back again to level the match at 4-4, taking set seven 3-1 before he capitalised on five missed match darts from Tricole to take a nervy eighth 3-2.
Losing that eighth set initially seemed to take the wind out of Tricole, who was against the darts in the final set and soon found himself in the unfamiliar position of being behind after Menzies started it with a 16-darter.
He refocused though, a brace of 14-darters giving him the break he needed to throw for the match. Tricole, who'd survived match darts from both Shawn Burt and Andy Baetens earlier in the tournament, missed another six to book his final spot before finally hitting double one to seal an emotional victory.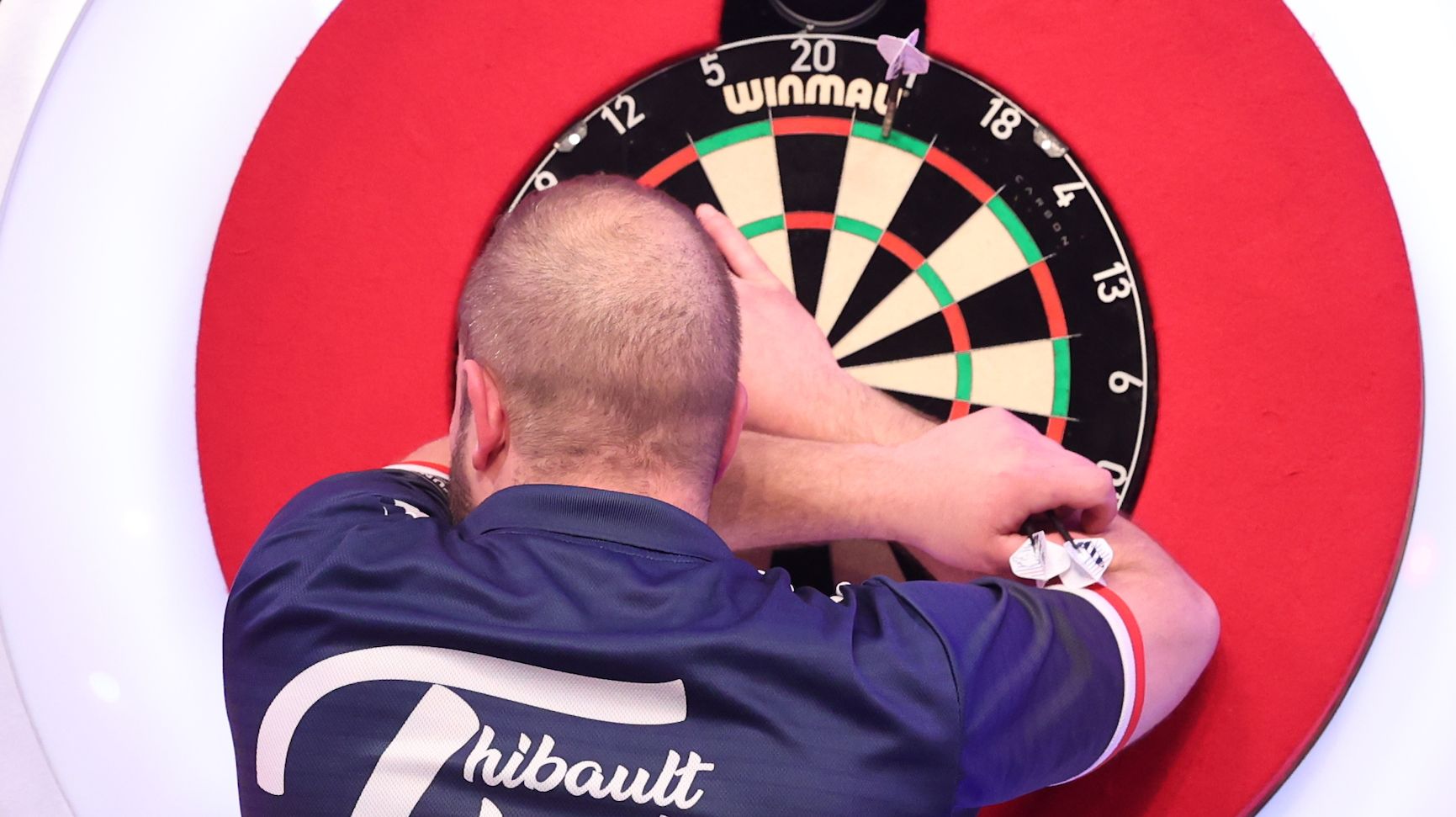 2022 Thibault Tricole
Opposite him in the final will be Neil Duff, who continued his impressive march through the field with a 5-2 win over Richard Veenstra.
Veenstra, playing in his second Lakeside semi-final, had been in blistering form earlier in the week, wiring double 12 for a nine-darter in his victory over top seed Brian Raman and breaking the tournament record average in his Last 16 win over Luke Littler.
The Dutchman continued in that vein, starting the match with a 13-dart break of throw, but Duff won three legs on the spin to take the first set.
Veenstra won the following set 3-0 to level the scores going into the first break and the tie remained all-square when they went off for the second intermission, Duff going 2-1 up before 'Flyers' pegged him back by taking the fourth set.
After that second break, though, it was all about 'The Duffman' with Veenstra only winning another two legs in the match. The seemingly deciding moment came at the end of the sixth set, Duff nicking it in a deciding leg with an 81 checkout to lead 4-2.
With throw in the seventh, Duff wrapped up a convincing victory with a minimum of fuss, winning it 3-0 in 42 darts. Duff, who came from 3-0 down and survived match darts to beat Jim McEwan earlier in the week, finished with a 93.75 average.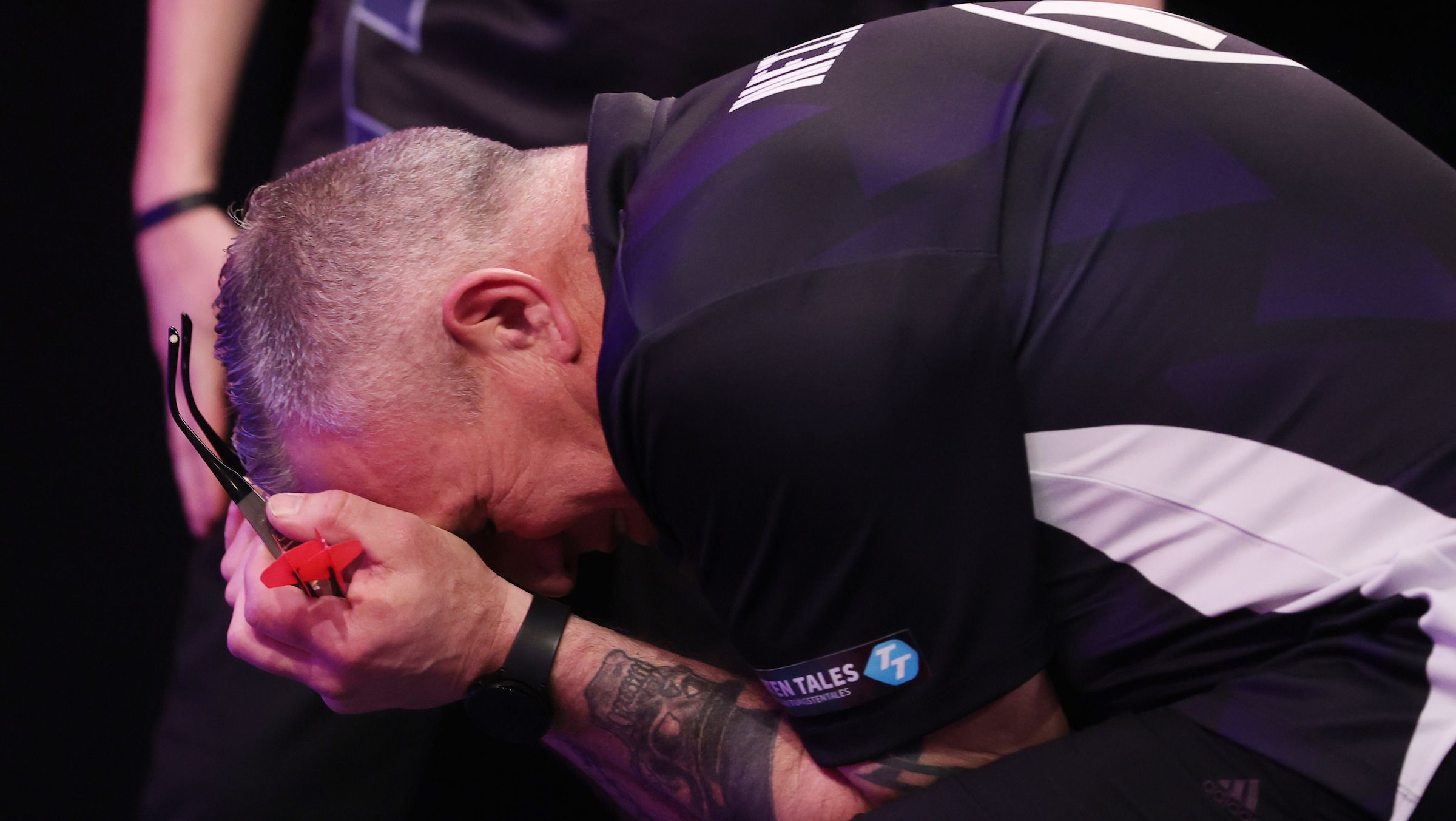 2022 Neil Duff
Lorraine Winstanley entered her third Lakeside semi-final hoping to make the World Championship final for a second time but she simply had no answer for Beau Greaves, who won 3-0 to break Fallon Sherrock's record as the youngest Women's World Championship finalist in history.
Starting the match with an 86 checkout, Greaves raced into a two-set lead without dropping a single leg.
Winstanley didn't sink without a trace, breaking the Greaves throw twice in set three to force a deciding leg but she couldn't see it out. Instead it was Greaves who sealed a straight-sets victory with a 15-darter that included her second 180 of the match.
Greaves will meet Kirsty Hutchinson tomorrow in the first all-English final since 2016 when Kirsty's hero Trina Gulliver won her 10th world title against Deta Hedman.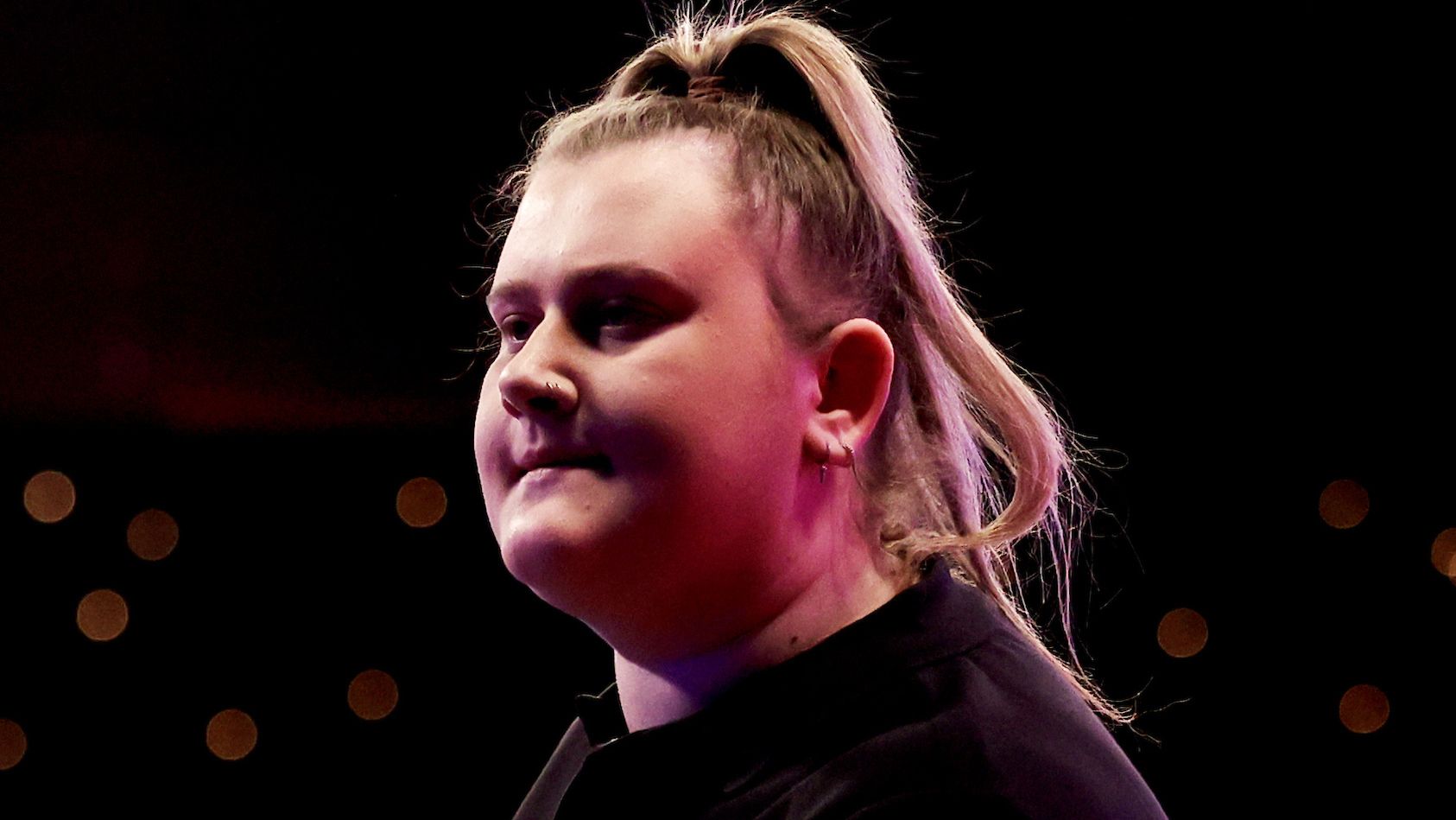 2022 Beau Greaves
April 9th Evening Session results
Neil Duff 5-2 Richard Veenstra
Beau Greaves 3-0 Lorraine Winstanley
Thibault Tricole 5-4 Cameron Menzies
Photo Credit: Chris Sargeant / Tip Top Pics
Tags:
WDF Majors
Lakeside
WDF World Championships