Raman and Hedman claim Lakeside spots at 2021 England Open
Coming into the 2021 England Open weekend, the biggest story was that this year's tournaments, the first WDF-ranked competitions to take place in the UK for 18 months, boasted record numbers for England Darts Organisation events run in September.
Friday (September 10th) saw the Silver-graded National Singles played down to the last four for both men and women, with the Gold-graded England Open, which promised the winners the 'Golden Ticket' of automatic qualification for the 2022 WDF World Championships, played to the same stage on the following day.
When the final darts in Selsey had been thrown and the final scores chalked, the headlines were all about Brian Raman and Deta Hedman, as the pair claimed the England Open titles and secured their spots at Lakeside. Andrew Sinclair recaps the action.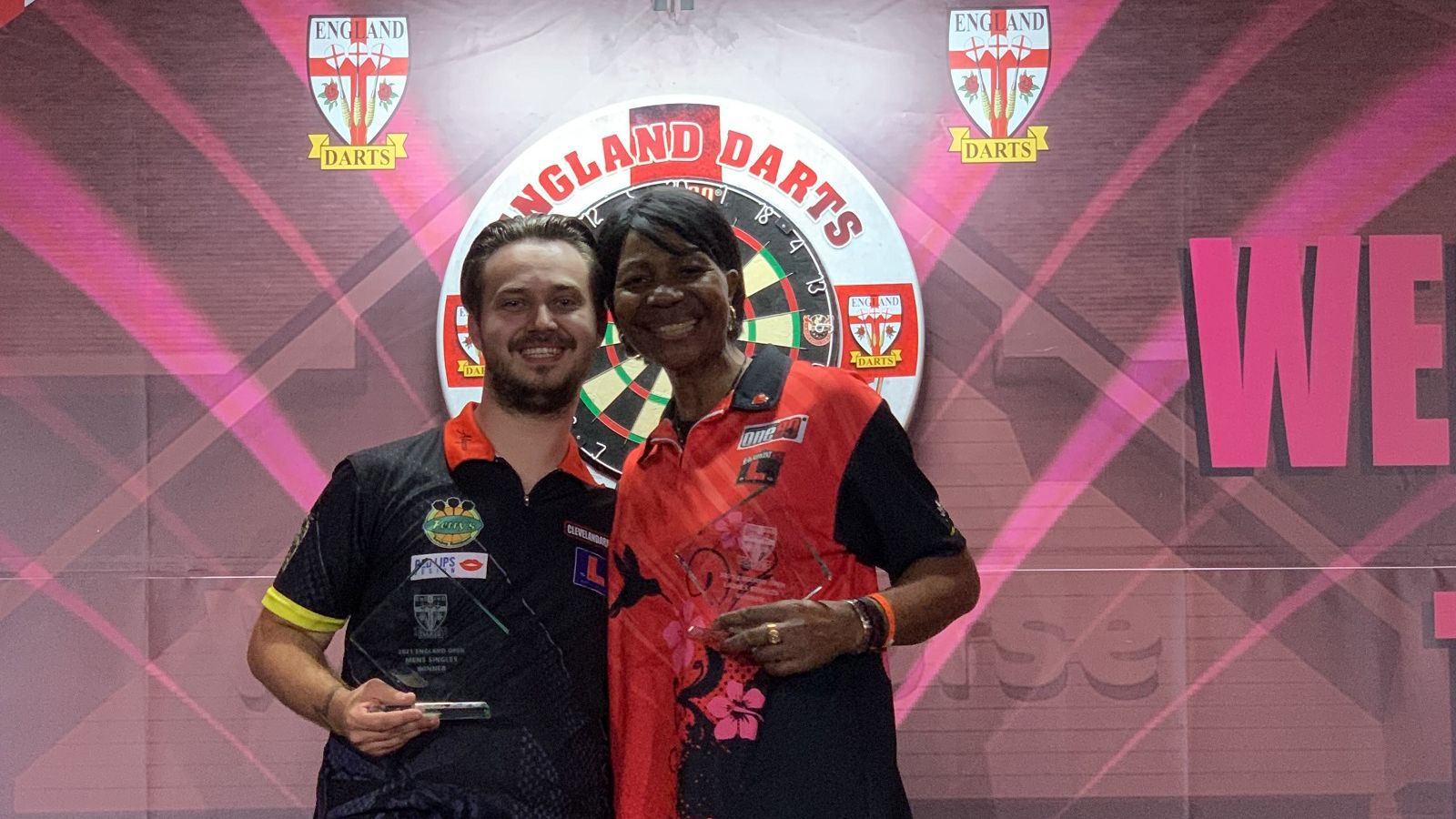 Raman ruthless on way to England Open crown
More than 400 men lined up in the White Horse complex on Saturday 11th September aiming to add their name to a list of England Open winners that includes the likes of Ross Montgomery, Glen Durrant, Jim Williams and Stephen Bunting.
The name etched in history as 2021's champion was that of Belgium's Brian Raman. Known as 'The Riddler', he secured his third career ranking title thanks to a 6-2 final triumph over Ian Jones.
Jones, a 2008 Lakeside participant, was neck-and-neck with the impressive Raman through the first four legs before the Belgian blew clear, taking out 109 in the seventh leg to make it 5-2 before wrapping it up with a 14-darter in the next.
Raman, who finished with an 88.95 average, now has direct entry to Lakeside next January.
Despite making mostly serene progress on his way to the title, the former Denmark Masters champion had had to survive a scare in the last 16 against teenager Lewis Gurney. Gurney missed 10 match darts to win the game before the Belgian rallied to nick it 4-3.
From there it was closer to plain sailing for Raman, who beat Graham Hall 4-1 in the last eight and Wolverhampton's Nick Fullwell 5-2 in a fast-paced semi-final.
Jones, meanwhile, had made his first ranking final since the 2002 Welsh Open thanks to a series of scalps. Gary Robson and Dave Parletti were among those to fall to 'The Whippet' in the earlier rounds, with former international players James Hurrell and Mark Blandford going down in scrappy affairs in the two rounds before Jones' meeting with Raman.
Ageless Hedman secures Lakeside return with title number 216
Three-time Lakeside finalist Deta Hedman now has another opportunity to win her first Women's World Championship after her third career England Open triumph sealed her return to Frimley Green.
The 61-year-old had last won the event in 2013 but in 2021 her triumph never really looked in doubt.
Despite enduring tremendous pain in her left hip throughout the weekend, a pain which reduced her to tears on more than one occasion, Hedman secured whitewashes in her opening three games against Nicky Manix-Hall, Chloe O'Brien and Vicky Pruim before defeating Natalie Gilbert 4-2 to reach the last four.
After some brief respite before Sunday's closing stages, Hedman retained her composure to produce some great darts and beat Fallon Sherrock 5-2 in the semis.
She then moved her scoring through the gears to defeat Anastasia Dobromyslova 6-2 in the final, racing out into a commanding lead before sealing the 216th title of her career with a 71 finish.
Hedman's England Open victory has extended her lead at the top of the women's rankings to 150 points, with Sherrock jumping above Aileen de Graaf in to second.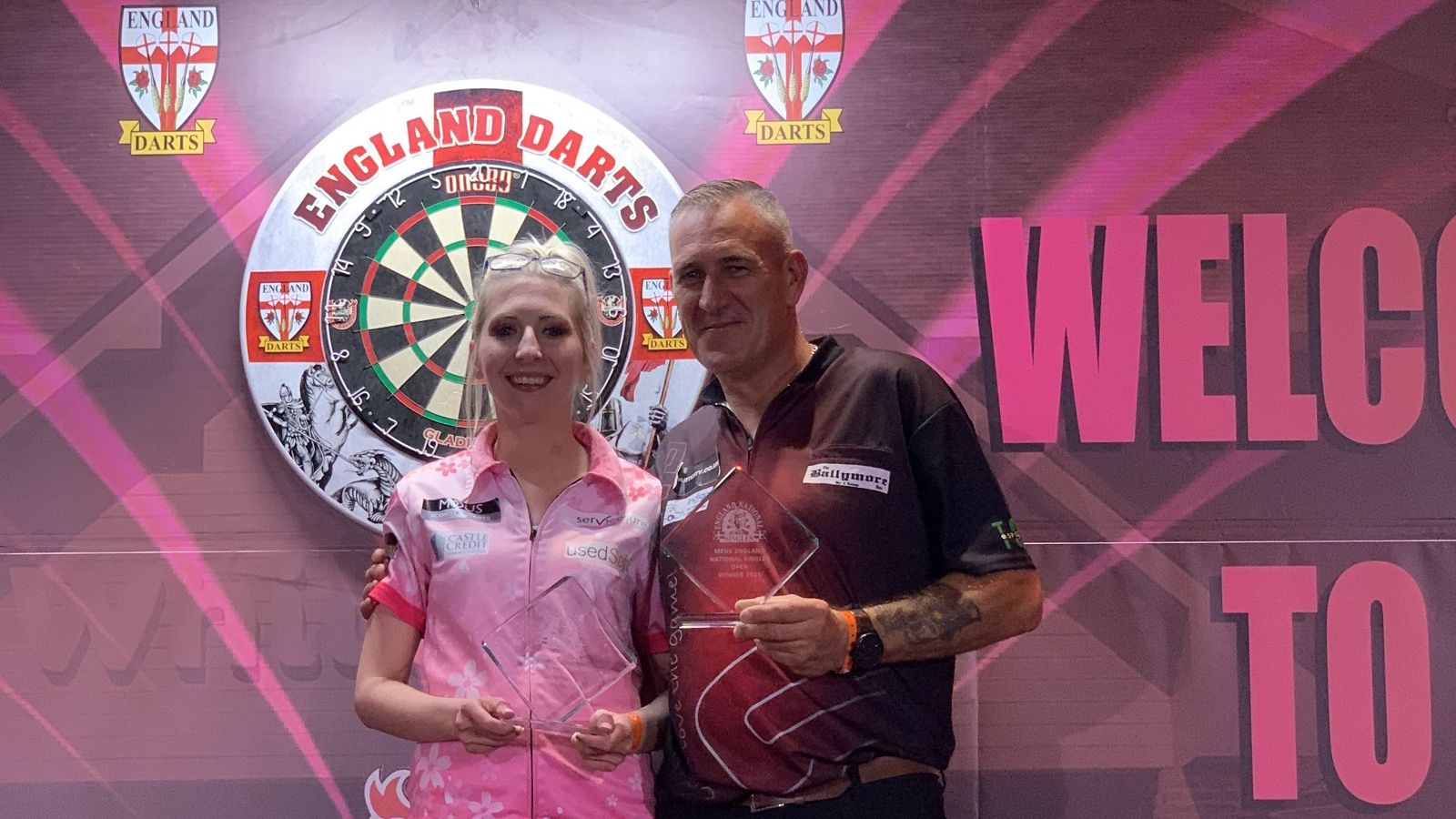 Duff beats Raman to win maiden ranking title
Going into Sunday's streamed finals, Brian Raman was eyeing up a sweep of the weekend's singles events as he was also in the last four of the Silver-graded England National Singles.
His afternoon began well enough as he saw off James Richardson 4-1 in the semi-finals, but he couldn't get over the line in the final, finishing on the end of a 5-4 reverse against Northern Ireland international Neil Duff.
Duff's last WDF ranking action had come in the 2020 Isle of Man Masters final, where he lost 4-3 to France's Thibault Tricole. A win against 'The French Touch' would have given Duff his first career ranking title but, instead, 18 months later, he broke his duck in Selsey.
'The Duffman', who'd started the weekend by winning the British Pentathlon, got away with missing multiple match darts against Raman before pinning double eight for an emotional victory.
Duff now rises to a career high of fifth in the WDF rankings, while Raman is the new World Number One, boasting an 82-point lead over Wayne Warren in second.
Top seed Warren endured a weekend to forget in Selsey, going out before the point-scoring rounds of both competitions to Rhys Hayden (National Singles) and Martyn Turner (Open).
Queen of the Palace dazzles in National Singles
Like Raman, both Anastasia Dobromysolva and Fallon Sherrock had entered Sunday with a chance of double title success.
In the end, it was Sherrock who walked away from Selsey with the England National Singles crown in her possession while Dobromyslova lost two finals in a matter of hours.
With her scheduled semi-final opponent Beau Greaves withdrawing for health reasons, Dobromyslova had received straight passage through to the final. That was in complete contrast to Sherrock, with 'The Queen of the Palace' having to come through a grueller on the other side of the draw with Laura Turner.
That tight game served the Buckinghamshire thrower well though, her scoring power proving more than her Russian opponent could handle in the final as she ran out a 5-3 victor.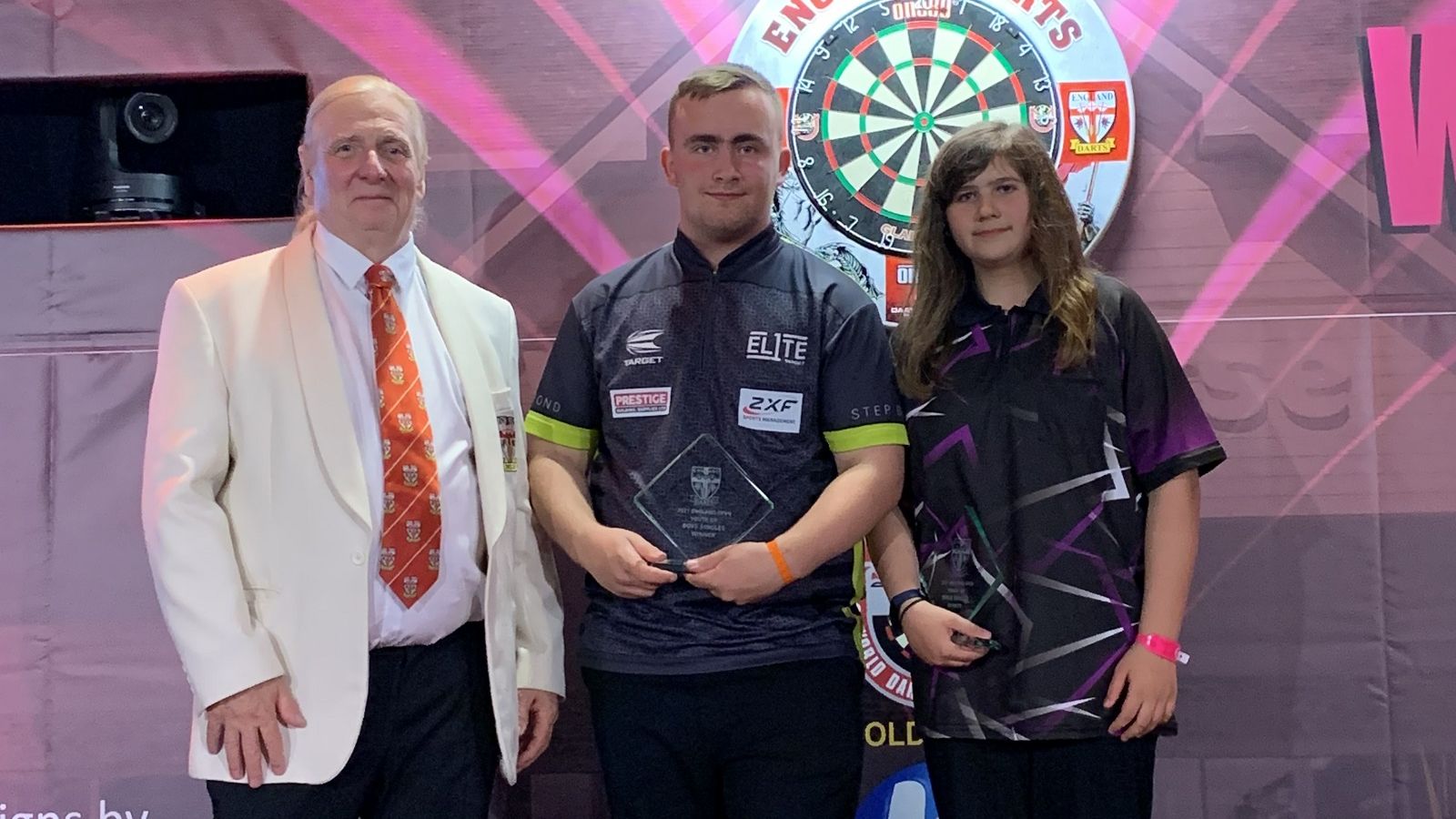 Littler and Pauling split youth titles
Prodigious Lancashire teenager Luke Littler added the England Open Boys' title to his growing collection of silverware after beating Tavis Dudeney.
Sussex's Dudeney took out a brilliant 127 in the process of battling back from 3-0 down to level the final up at 3-3. His fightback stopped there, however. 'The Nuke' pulled clear once again to win what's sure to be just one of a number of battles between the two in the years to come 5-3.
Just prior to the Boys' final taking place, fans witnessed Paige Pauling defeating Ella Williams 3-1 in the England Open Girls' final.
Photograph credits can be Bradley Kirk, England Darts
Eyes on Denmark for October's first Gold-graded event
The next opportunity players will have to claim a direct spot at the 2022 WDF World Championships comes on October 2nd at the Denmark Open in Esbjerg.
That weekend, which also includes the Silver-graded Denmark Masters, is the first of three in October to play host to a Gold-graded event.
The iconic British Open comes to a conclusion at Bridlington Spa on October 17th, while the following weekend a bumper turnout is expected for the Red Dragon Welsh Open in Prestatyn.
Several other Silver and Bronze-graded events are scheduled for the coming weeks, including first visits of the year to Australia, Canada, and Hungary.