Six more qualify for 2023 Lakeside WDF World Championship
The final six places at the 2023 WDF World Championships were determined on Monday, December 12th, as the last chance qualifiers took place at De Bonte Wever in Assen. Of the six players to come through, five have booked provisional Lakeside debuts next year.
McDonald seals Lakeside return as Konterman, Bottenberg and Gödl earn debuts
Shaun McDonald is the only one of the men's qualifiers with previous Lakeside experience but he had to survive match darts to confirm his place at the Home of World Darts.
In his final qualifying game, the Scot faced John Norman Jnr and made a strong start, leading both 2-0 and 3-1. His Canadian opponent battled back though, coming on strong to lead 5-4 in a race to six legs.
McDonald took out a 13-darter on throw to level it up and after Norman Jnr missed darts at double 16 to check out 82, the former Boys World Master took out 40 to seal the win.
Having made his Lakeside debut earlier this year, 'The Punisher' will be hoping to make a real statement in 2023.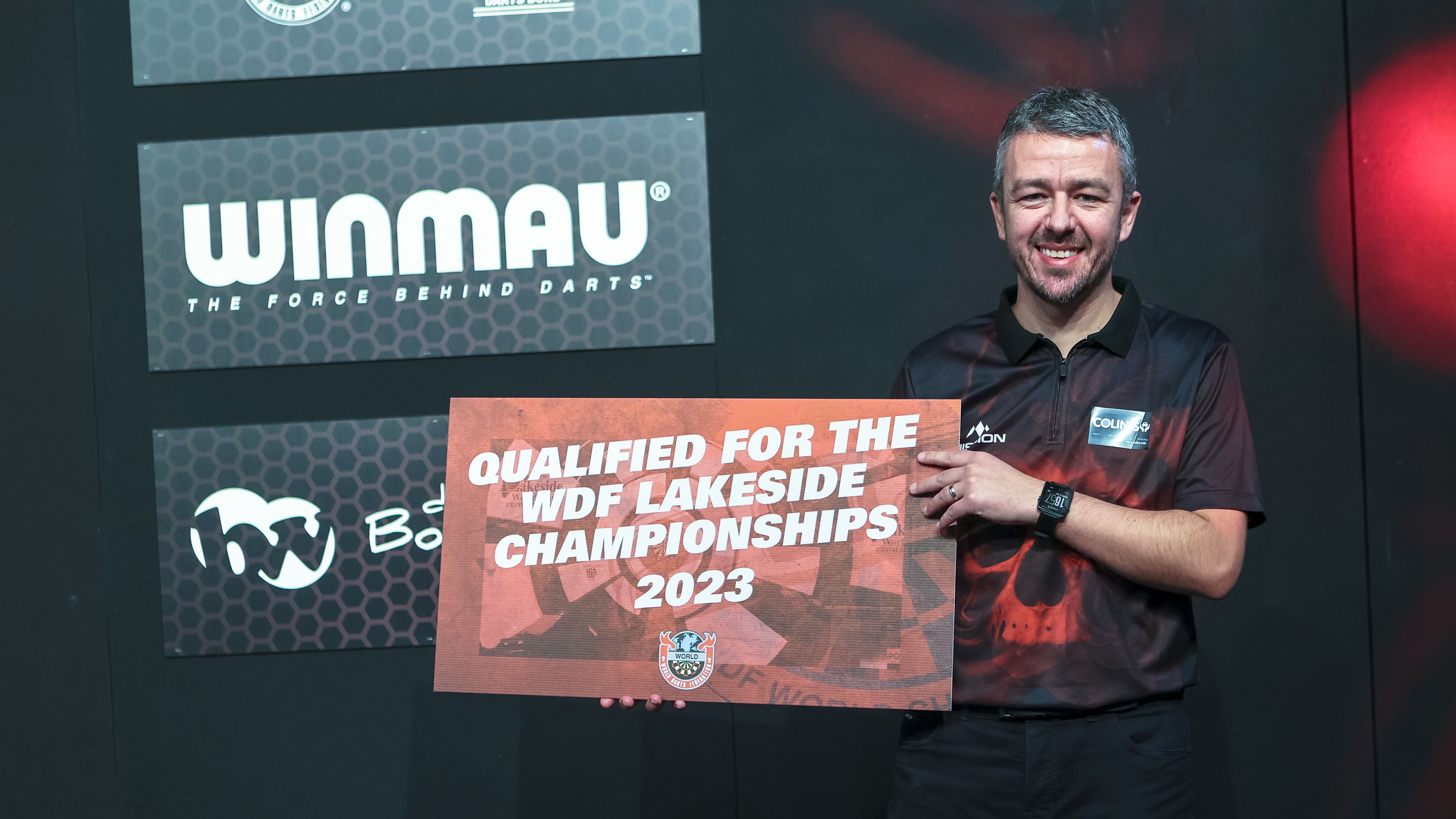 2023 WDF World Championship qualifier Shaun McDonald. Photo: Evert Zomer/NDB
The first man to book his Lakeside place on Monday was Dutch thrower Arjan Konterman.
Hugely consistent all day, averaging between 86 and 94 in all of his wins, Konterman also showed a knack for the dramatic comeback.
After coming from 3-1 down and surviving match darts to beat the Belgian Patrick Bulen, Konterman then pulled himself back from 3-0 down in the next round to beat Malaysia's Zulrizan Adnan.
Konterman was also behind in his final qualifying game against Johan Engström but a three-leg burst, capped off by a 148 finish, turned the game in his favour and he sealed victory with a 15-darter.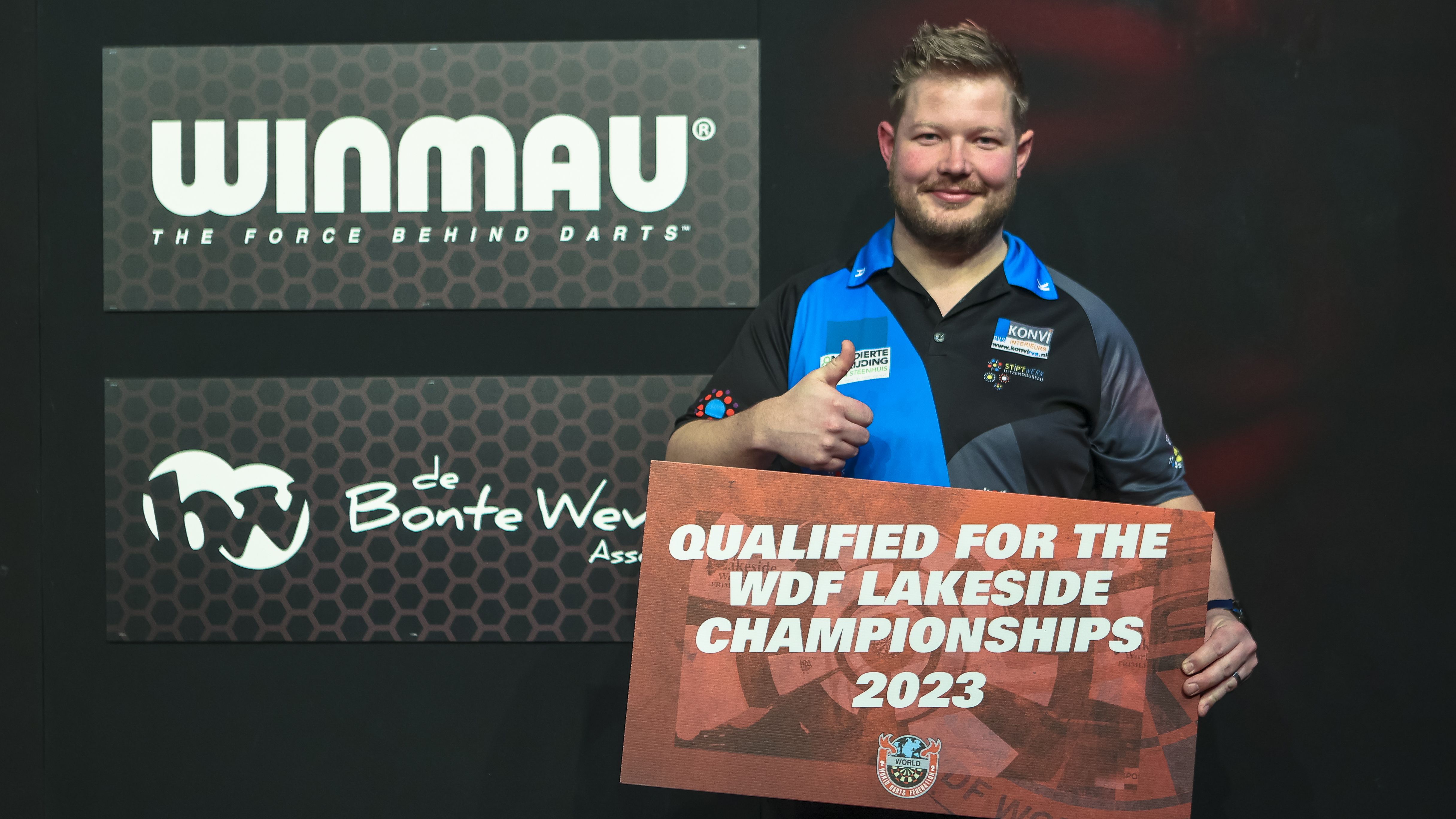 2023 WDF World Championship qualifier Arjan Konterman. Photo: Evert Zomer/NDB
These qualifiers often have a habit of yielding surprise packages and this year was no different, with Jarno Bottenberg producing the best run of his career to book a Lakeside debut.
The 21-year-old dropped just two legs before he faced off with fellow Dutchman Jeremy van der Winkel in the Last 16. In what was a topsy-turvy game featuring three 180s, Bottenberg came from behind and survived match darts before pinning a 120 checkout to win it 5-4.
Bottenberg then accounted for English teenager Tavis Dudeney 6-3 in the final round to seal qualification for his first TV tournament and take the tally of Dutchmen in the Lakeside field to nine.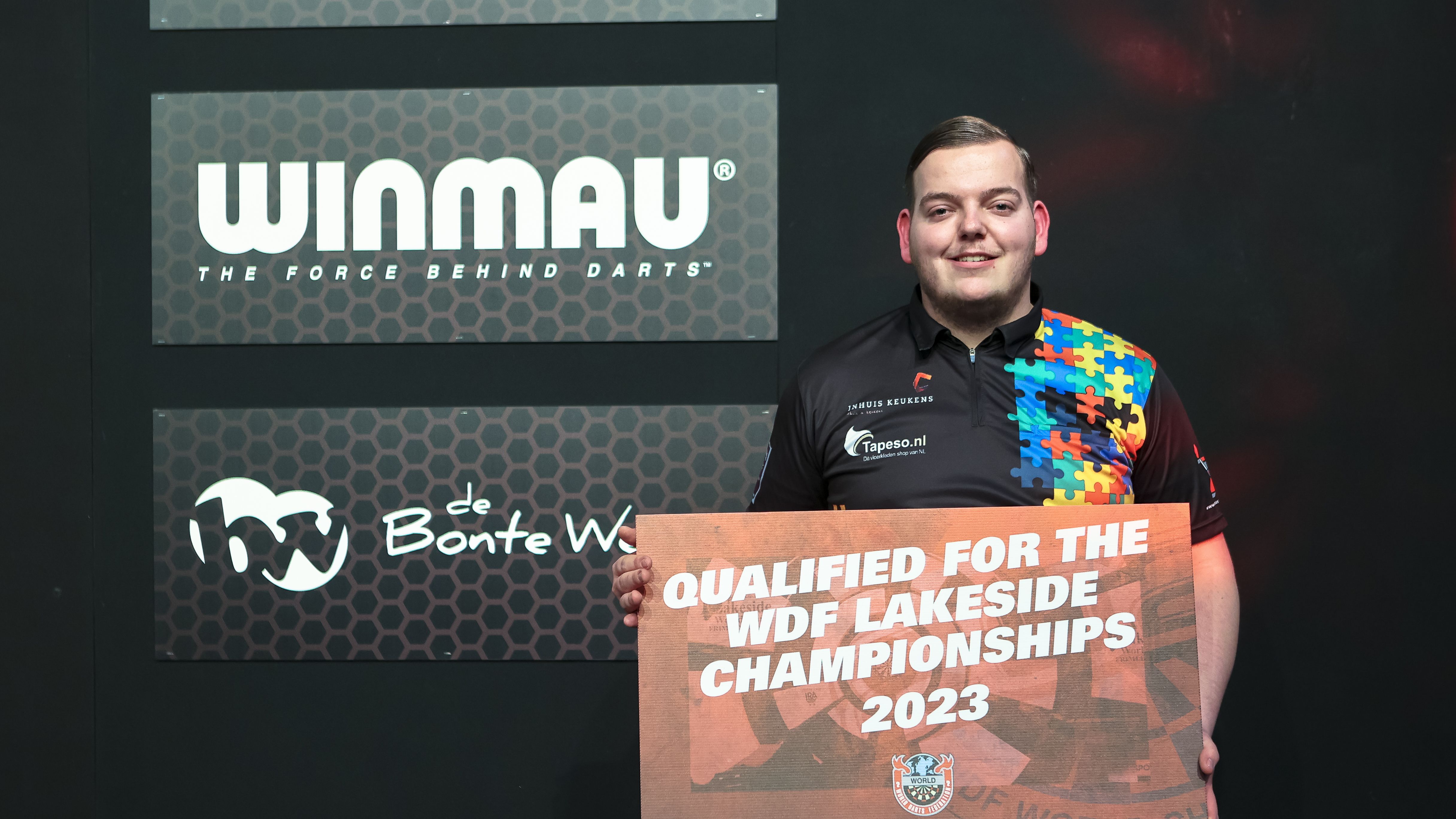 2023 WDF World Championship Qualifier Jarno Bottenberg. Photo: Evert Zomer/NDB
Christian Gödl will become the first Austrian since Mensur Suljovic in 2002 to play on the Lakeside stage after also coming through the qualifier.
'Black Panther' began his day with a win over 2022 Lakeside participant Ryan de Vreede and would also beat Jerry Hendriks and World Masters quarter-finalist Davy Proosten before wrapping up qualification with a 6-3 win over England international Dave Ladley.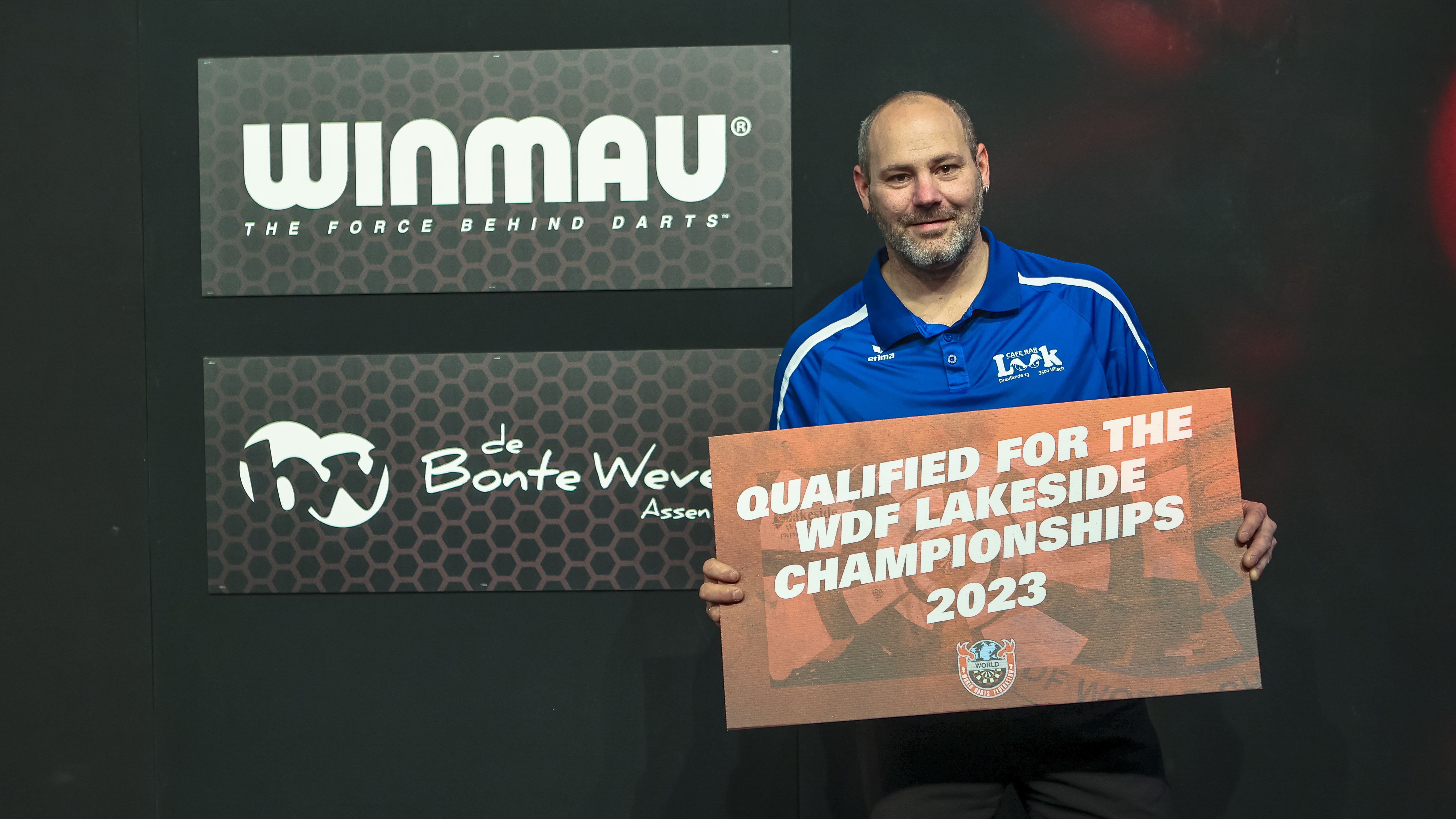 2023 WDF World Championship Qualifier Christian Goedl. Photo: Evert Zomer/NDB
Fajardo and Ouchi to make Lakeside debuts
Almudena Fajardo finished off what has been a breakout year by becoming first Spanish woman to qualify for a WDF World Championships.
A finalist in both the Europe Cup and Winmau World Masters, the soft tip expert played consistently well all day and won six games to book a first trip to Frimley Green.
Having dropped just two legs in her first five wins, Fajardo faced two-time World Champion Mikuru Suzuki in a winner-take-all game.
Fajardo raced into a 4-0 lead but was pegged back to 5-3 as Suzuki showed off her battling instincts with some gutsy play and a brilliant two-dart 110 checkout. 'Miracle' couldn't build on that momentum though, missing multiple darts to make it 5-4 before Fajardo pinned double one for victory.
Although Suzuki missed out on qualification, there will be Japanese representation at Lakeside after Mayumi Ouchi came through the other side of the draw.
Ouchi was the only player to take legs of Beau Greaves in Assen and she continued that good form by booking a World Championship debut. The reigning Bud Brick Memorial champion sealed qualification with a 6-4 win over Norway's Rachna David.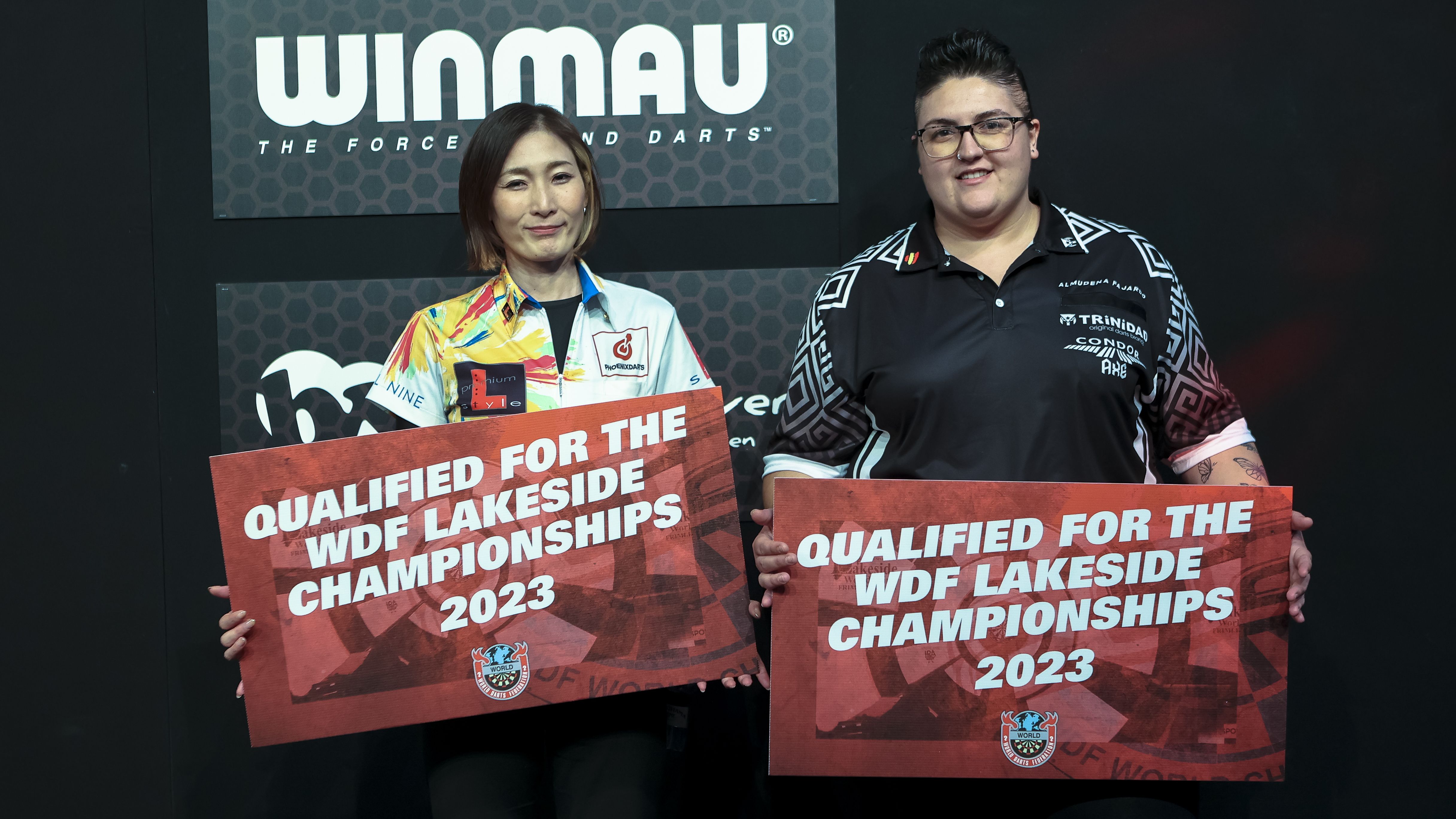 2023 WDF World Championship Qualifiers Mayumi Ouchi and Almudena Fajardo. Photo: Evert Zomer/NDB
Tags:
WDF Majors
WDF World Championships