Lakeside WDF World Championships - Revised line up confirmed
Following the IOC's recommendation that no Russian players are permitted to participate in WDF events, four competitors have been withdrawn from the 2022 World Championships field and replaced by Fallon Sherrock, Jo Clements, John Scott and Landon Gardiner.
"This unfortunate situation has impacted players representing the Russian Darts Federation and it is with sincere regret that Anastasia Dobromyslova, Elena Shulgina, Aleksey Kadochnikov and Roman Obukhov are now unable to compete in the 2022 World Championships," said WDF Chief Development Officer, Richard Ashdown.
"On behalf of the WDF, I would like to thank the RDF and the players affected for their understanding and the integrity shown during this time. Especially to Anastasia Dobromyslova, who as one of the greatest champions and most beloved personalities in the sport will be sorely missed at the Lakeside in April."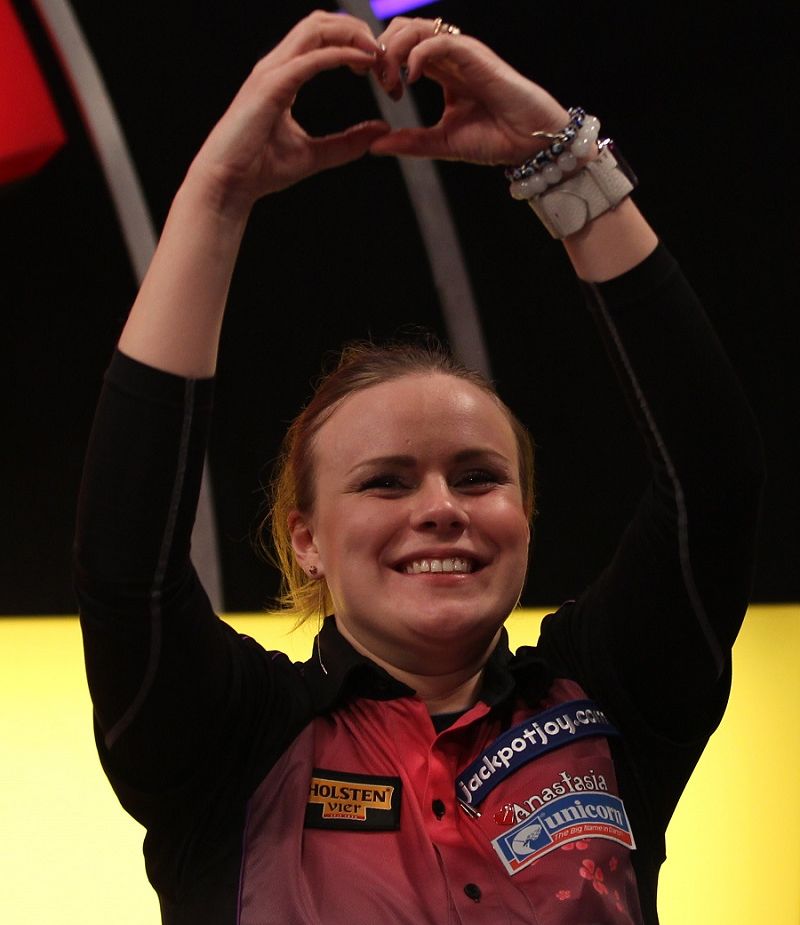 2013 Anastasia Dobromyslova
As was the case with previous amendments to the draws following the postponement from January to April, the four Russian players will be directly replaced by the highest ranked players in the WDF world ranking tables at the end of 2021, that had not previously accepted the original invitation to compete.
The women's World Championship now sees WDF World No.2 Fallon Sherrock installed as the number 2 seed in the draw in place of Anastasia Dobromyslova, with WDF World No.18 Jo Clements replacing Elena Shulgina in round one against Suzanne Smith.
2022 Fallon Sherrock
The highest ranked men's player at the end of 2021 not already seeded was Leonard Gates and he will now advance to round two, replacing 15th seed Aleksey Kadochnikov in the draw. In place of Gates, Johnny Haines will now play WDF World No.43 John Scott in the opening round, with Jim McEwan facing New Zealand regional qualifier Landon Gardiner (replacing Roman Obukhov).
Amended matches in the Lakeside schedule are as follows.
Saturday 2nd April
1:40pm - John Scott (Eng) v Johnny Haines (Eng)
7pm - Jim McEwan (Sco) v Landon Gardiner (NZ)
9:40pm - Suzanne Smith (Eng) v Jo Clements (Eng)
Monday 4th April
8pm - Fallon Sherrock (Eng) v Paula Jacklin (Eng) or Rhian O'Sullivan (Wal)
Wednesday 6th April
3pm - Leonard Gates (USA) v Steve Hine (Eng) or Kevin Luke (USA)
The remainder of the draw and schedule remain unchanged. Full details including ticket information can be viewed via our Lakeside WDF World Championships 2022 page.
Picture credits Tip Top Pics
Tags:
Lakeside
WDF Majors
WDF Tournaments
WDF World Championships