March Review - Isle of Man, Hungary, USA, Egypt, Austria, Australia
The 2023 WDF season picked up speed during a busy March that saw seven senior and three youth events take place across six different countries and four continents. Andrew Sinclair recaps the action.
Greaves dominates in Isle of Man as Copeland and Littler pick up titles
For the second successive year, Beau Greaves swept all before her during the Isle of Man Festival of Darts. Also for the second successive year, she beat the same opponent in both ranking finals.
In 2022 it was pairs partner Deta Hedman that was on the receiving end of a Greaves masterclass. 2023 saw Wales captain Rhian O'Sullivan meet the same fate as the reigning World Champion added two more titles to her collection.
The Silver-graded Classic yielded the closer meeting, with O'Sullivan throwing two 180s and averaging 91.71 but falling short 5-2. In the Bronze-ranked Masters, Greaves won 5-1.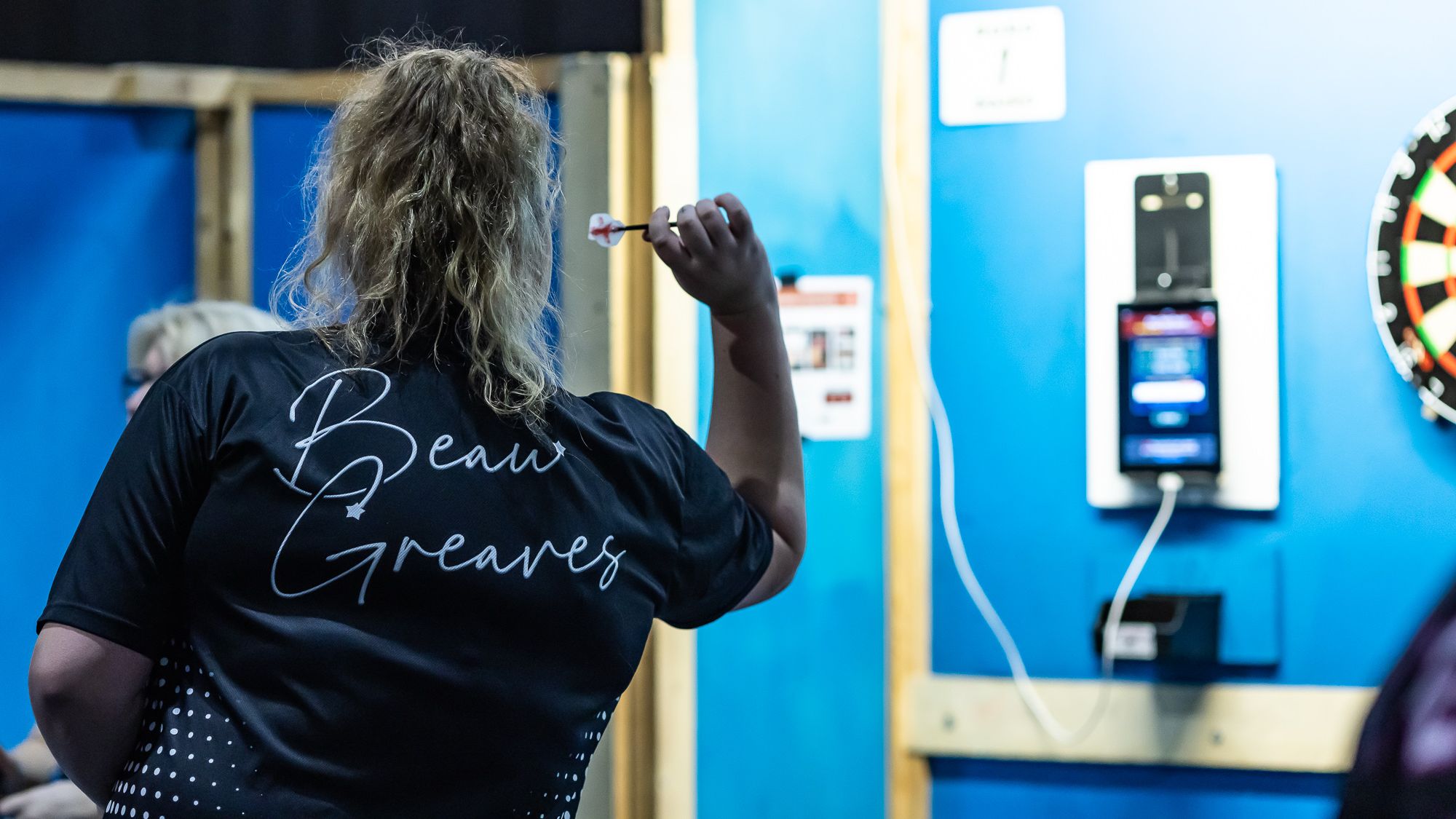 Beau Greaves at the 2022 Winmau World Masters. Photo: Jos Groen/NDB
The two Men's tournaments yielded two different winners after two last-leg deciders.
Honours in the Classic went to teenage standout Luke Littler. The 16-year-old's superior power scoring and 71% success rate on the outer ring got him over the line 5-4 against 2022 England teammate Martin Atkins.
It was also 5-4 in the closely contested Isle of Man Masters final that culminated with Barry Copeland winning his second career WDF title.
Copeland, runner-up in last year's World Masters, raced into an early lead but was repeatedly pegged back by Scottish Open champion Jordan Brooks. Known as 'The Daddy', Copeland was able to prevail in the ninth and deciding leg, greeting the winning double with a trademark burst of emotion.
Luke Littler also came out on top in the mixed Youth tournament, defeating Charlie Manby 5-1 in the final. In the Girls competition, reigning Girls World Master Paige Pauling beat Sophie McKinlay 3-0 to take top honours.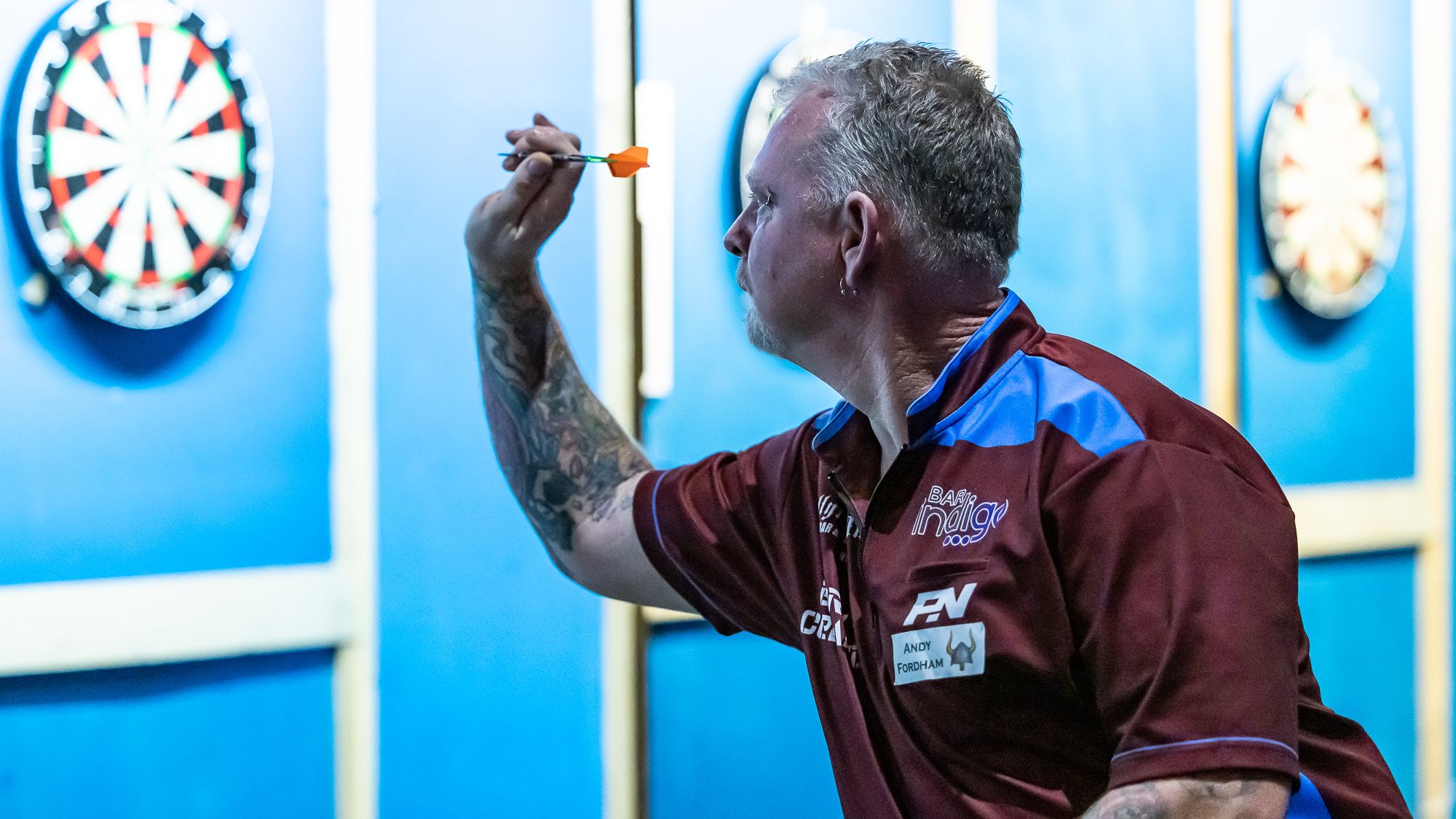 Barry Copeland in action at the 2022 WDF Winmau World Masters. Photo: Jos Groen/NDB
Murphy continues to lead the way in the USA
March brought with it two further ranking events in the USA and both saw Paula Murphy pick up singles titles to extend her record to four wins from four tournaments in 2023.
Title number three came for Murphy at the Missouri St Patrick's Open at the beginning of March. There, 'Smooth' defeated Julie Weger 4-0 in the final with a 72.43 average.
She then doubled up for the month at the prestigious Virginia Beach Classic where she came out on top for the third time in her career and the first time in seven years.
After beating Carrie Whitmer, Amanda Preciado, Bonnie Wei and Sandy Haas in the point-scoring rounds, Murphy faced American number two Cali West in the final. Both players struggled on the doubles but it was Murphy that proved stronger, emerging a 5-2 winner.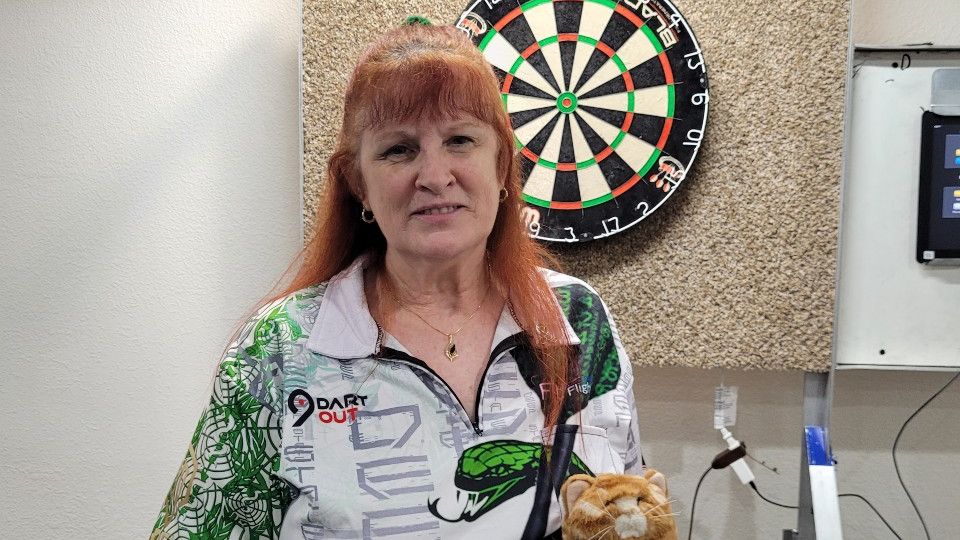 Paula Murphy after victory at the 2023 Missouri St. Patrick's Open. Photo: ADO
The Men's tournaments at those two events saw two of the USA's best players pick up their first ranking titles of the year.
Victory at the Missouri St. Patrick's Open went the way of Leonard Gates. 'Soulger' threw two 180s and finishes of 70, 76 and 86 in a competitive 6-4 final triumph over 2022 winner Dustin Holt.
The Virginia Beach Classic crown went to Danny Baggish, who beat Garrett French 5-1 in what was a high-quality affair featuring four maximums. Baggish, who wrapped up victory with a 124 out and finished with a 93.48 average, has picked up the fifth-most points of anyone this year on the WDF circuit and looks set to be one to watch as the year progresses.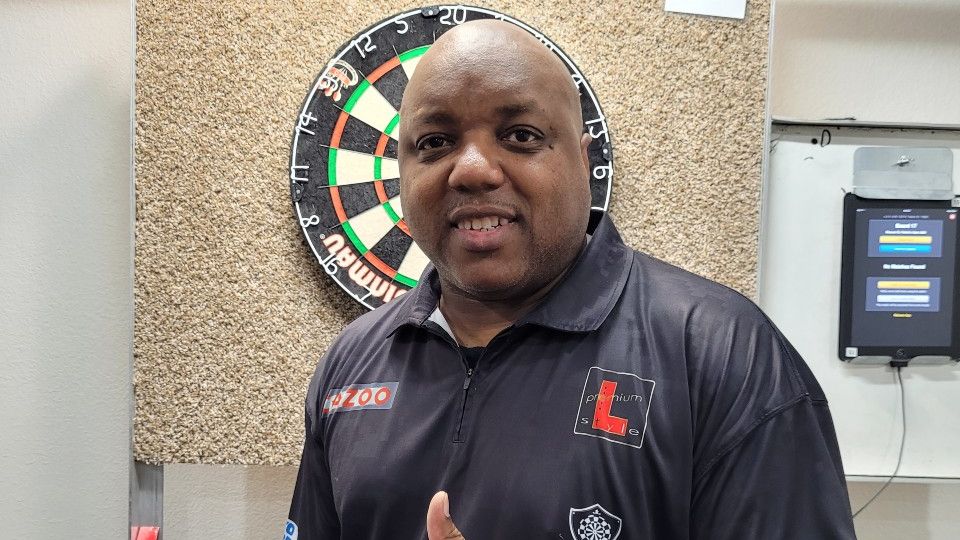 Leonard Gates after victory at the 2023 Missouri St. Patrick's Open. Photo: ADO
Dutch delight for Blom and Klaasen in Budapest
Hungary played host to their first double-header of the year in March and it was there that WDF No.1 Jelle Klaasen won his fourth career ranking title.
Having beaten Benjamin Pratnemer in the semi-finals, 'The Cobra' took on home favourite Patrik Kovacs in the Budapest Masters final. After a competitive game that featured nine 180s and 33 missed doubles, Klaasen came through as a 6-4 winner.
One day prior, Klaasen had lost in the Budapest Classic final to fellow Dutchman Moreno Blom.
Blom won his first WDF title in the same venue in 2022 and the Hungarian capital once again proved a happy hunting ground for the 21-year-old. Having begun his day with a 106 average, Blom finished proceedings with a resounding 6-1 win over Klaasen.
The Women's events in Budapest saw Veronika Ihász record a title double. The Hungarian ace made history at Lakeside last year with her 164 finish and she took her career title tally to 25 in March with triumphs at the Classic and Masters.
In the Classic final, she beat Paula Jacklin 5-0. The in-form Maud Jansson provided a slightly sterner challenge in the Masters but Ihasz was similarly comfortable as she won 5-1.
The Youth events followed a similar pattern to their senior counterparts. András Borbély, like Klaasen, lost the Classic final to a compatriot - in this case 12-year-old Balazs Szotak - before coming back the next day to win the Masters. 2023 WDF Girls World Championship finalist Krisztina Turai won both Girls events, dropping just one leg across the two finals.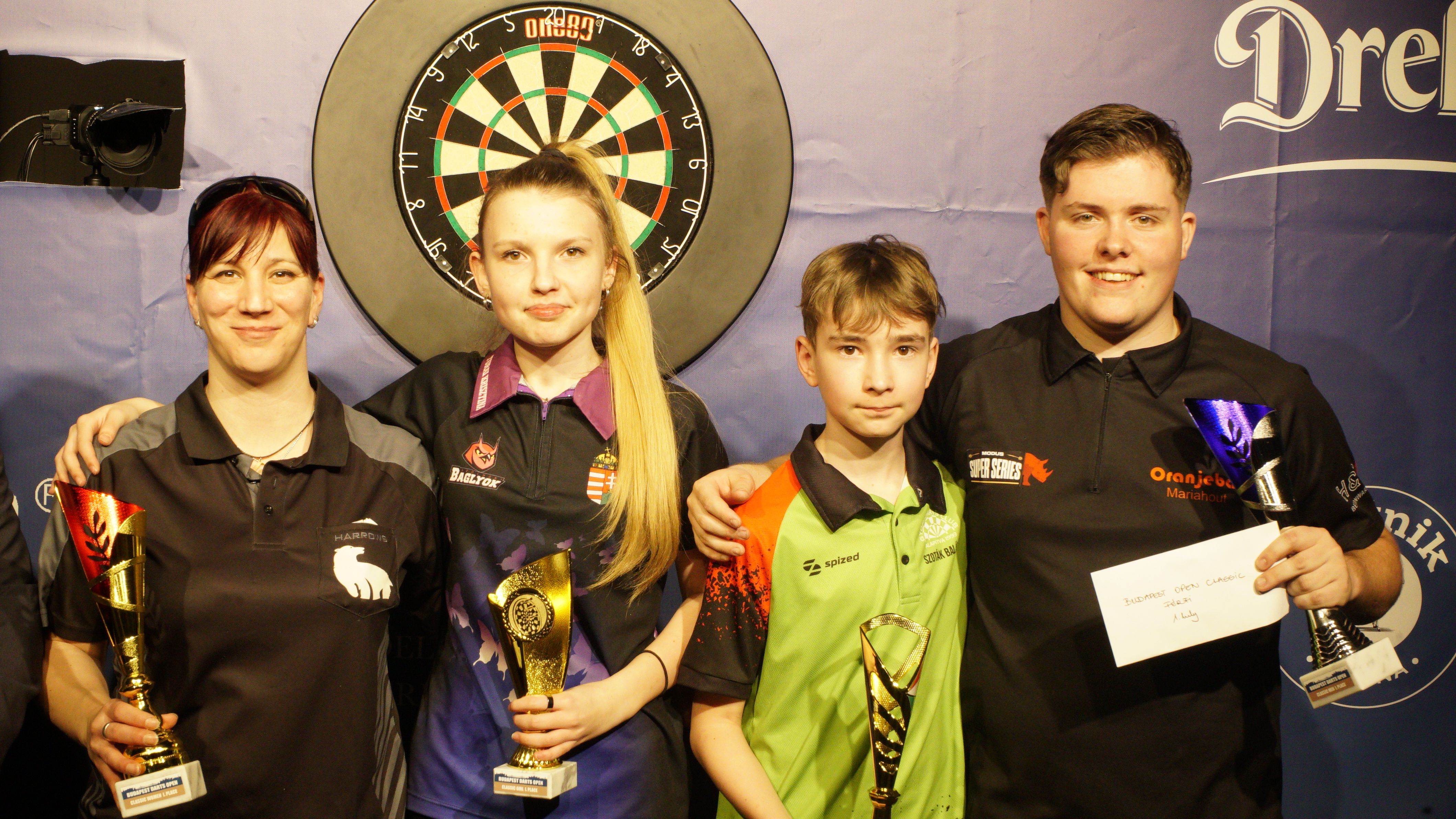 The 2023 Budapest Classic champions (left to right): Veronika Ihasz, Krisztina Turai, Balasz Szotak and Moreno Blom. Photo: Magyar Darts Szövetség
WDF darts returns to Africa with Egypt Darts Open
Africa played host to WDF darts for the first time in four years in March, with Luxor the stage for the Silver-graded Egypt Darts Open.
Bahrain's Basem Mahmood won the Men's Open, defeating Simon Miebach of Germany 5-0 in the final.
It was a repeat scoreline of the Women's final, where Uganda's Sarah Makanga claimed a maiden WDF title with victory against Aliaa Ibrahim.
There was home success in the Youth competitions as Ahmed Gomaa and Maryam Hamdy Kamel emerged on top in the Boys and Girls tournaments respectively.
Stars of tomorrow on show in Austria and Australia
March also featured three Youth-only events, spearheaded by the Gold-ranked International Youth Challenge in Austria that attracted more than 100 of the best teenage talents from across Europe and Egypt.
The Boys Challenge final was an all-German affair between Yorick Hofkens and Alexander Steinmetz. It was Hofkens, the younger of the two by two years, that ran out a 6-3 winner.
2023 WDF Girls World Championship finalist Aurora Fochesato successfully retained her title, albeit only in a last-leg decider against Scotland's fast-improving Sophie McKinlay.
2023 Girls International Youth Challenge champion Aurora Fochesato. Photo: ODV
Australia played host to the other two Youth events - the NSW Great Lakes Open and the West Coast Classic.
In the Silver-ranked NSW Great Lakes Open, Jack Spencer and Faith Kainuku claimed the titles with wins over Zane Kilroy and Lillian Robinson respectively.
One week later in Western Australia it was Ricky Pickett Jnr and Suzzette Parker that entered the winners' circle, both sealing their titles in last-leg deciders.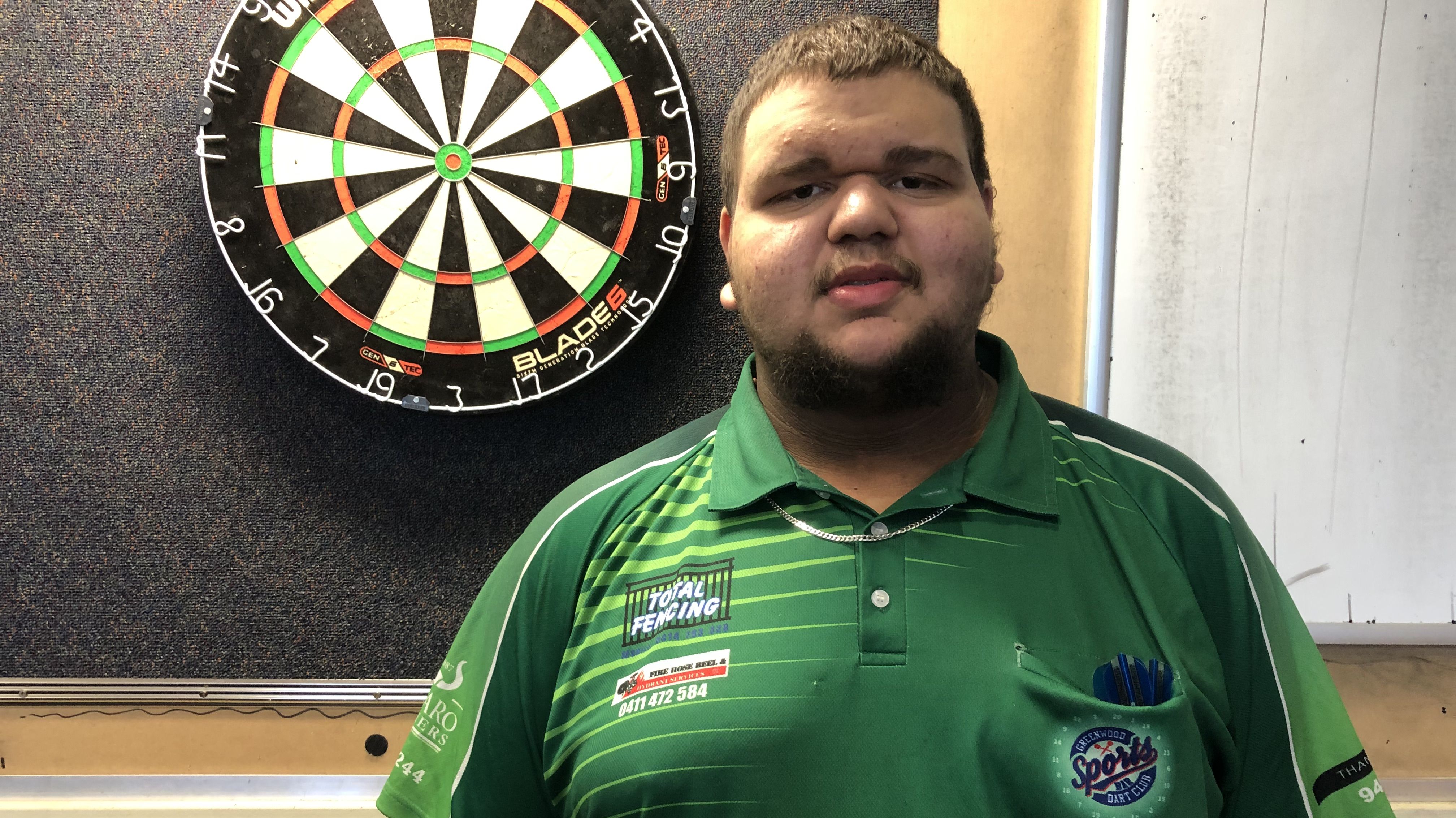 2023 West Coast Classic Boys Champion Ricky Pickett Jnr. Photo: DA
Packed April features season high 16 events
After three months of 2023 ranking action, the three open spots in the 2023 Men's WDF World Championship are currently occupied by Jordan Brooks, Aaron Turner and Berry van Peer. Jim McEwan, James Beeton and Leonard Gates, meanwhile, lead the chasing pack.
That race, as well as that for Australian Darts Open qualification, will heat up during a stacked April that features 16 senior ranking events, including a maiden trip to Croatia and the Denmark Open, the second Gold-ranked event of the year.
Sat, Apr 1st: Torshavn Open, Faroe Islands (Bronze)
Sat, Apr 1st: White Mountain Shootout, USA (Bronze)
Sun, Apr 2nd: Faroe Islands Open, Faroe Islands (Bronze)
Sat, Apr 8th: South Island Masters, New Zealand (Bronze)
Sun, Apr 9th: Victorian Easter Classic, Australia (Bronze)
Sat, Apr 15th: Gibraltar Open, Gibraltar (Bronze)
Sat, Apr 15th: Estonia Open, Estonia (Bronze)
Sat, Apr 15th: Croatia Open, Croatia (Bronze)
Sun, Apr 16th: Tallinn Open, Estonia (Bronze)
Sun, Apr 16th: Croatia Masters, Croatia (Silver)
Sat, Apr 22nd: Iceland Open, Iceland (Bronze)
Sun, Apr 23rd: Iceland Masters, Iceland (Bronze)
Sun, Apr 23rd: Murray Bridge Grand Prix, Australia (Bronze)
Sun, Apr 23rd: North Island Masters, New Zealand (Bronze)
Sat, Apr 29th: Denmark Open, Denmark (Gold)
Sun, Apr 30th: Denmark Masters, Denmark (Silver)
Tags:
WDF Tournaments
WDF